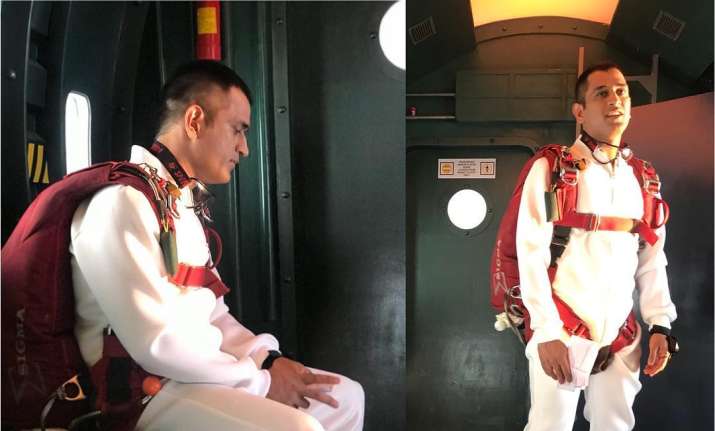 After making a stop at Kashmir and surprising kids in the Army Public School in Srinagar, captain cool is surely making the most of his break before he gets back in action to face Sri Lanka in the ODI series. Dhoni uploaded a picture on Instagram where he is seen sporting a jump suit before he could make a drop from the sky. Since Dhoni made his announcement from Test cricket, 'Captain Cool' has taken his coolness quotient to another level as he posts an image before he could make the fall. 
When it comes to high-pressure situations, Dhoni does know how to keep his calm and the picture does reflect his composed face.
Dhoni has been scrutinised in recent times due to his inconsistent performances, particularly in T20 matches, but the Indian team have lashed out and have staunchly stood by his side. There is no doubt that one of the most successful captain's in limited overs role is invaluable and indispensable to the team. 
MS Dhoni gets back in action for the limited overs format where India play Sri Lanka in three ODIs and T20Is from December 10.