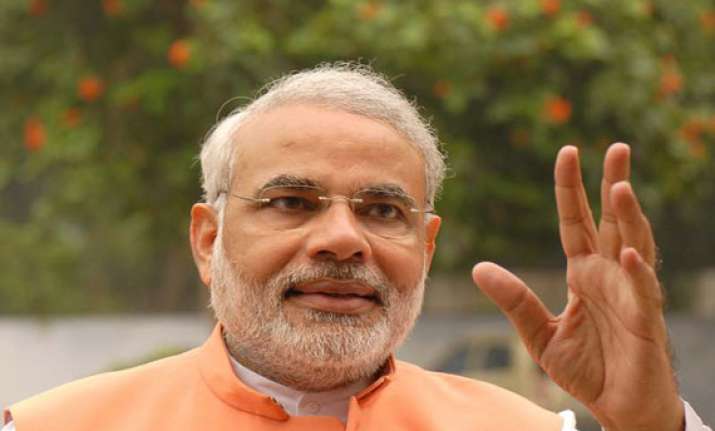 New Delhi: Using the 'tea-seller' jibe hurled at Narendra Modi by rivals to reach out to voters, BJP today announced the launch of a campaign that will allow people to engage with its prime ministerial candidate over a cup of tea.
The Gujarat Chief Minister will launch "Chai Pe Charcha with NaMo" (a discussion over tea with Modi) on February 12 by participating in the first such meet at Ahmedabad where he will interact with public at tea stalls and answer queries on good governance, Leader of Opposition in Lok Sabha Sushma Swaraj said today.
"When four people get together over a cup of tea they discuss politics and this discussion takes place without any tension. This is the basis of our campaign "Chai Pe Charcha", a purely Indian concept. We are trying to reach out to two crore people through this programme," Swaraj said.
She said the campaign will be held on a large scale with atleast 10 rounds and if time allows, up to 15 rounds. They will be conducted simultaneously at 1000 locations and at 300 cities across the country at the same time and date.
Swaraj said BJP leaders including Modi will address people gathered at tea-stalls at selected locations and later answer their questions concerning the nation.