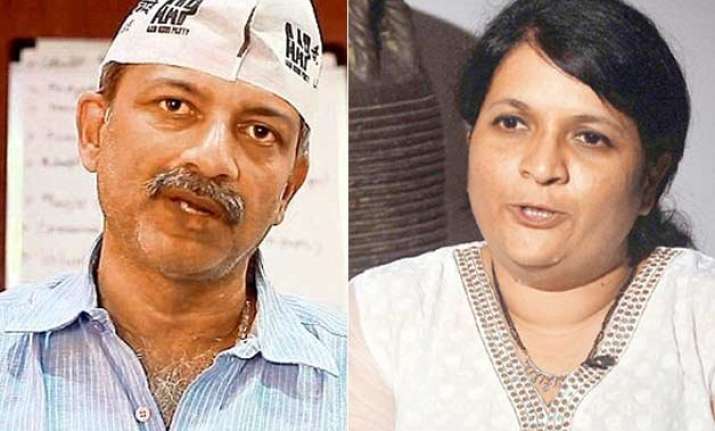 New Delhi: In the wake of bitter power tussle within the Aam Aadmi Party (AAP), its bigwigs from Maharashtra unit may announce to quit party today. 
Sources said that senior party leader Mayank Gandhi, who had previously written blogs condemning Prashant Bhushan and Yogendra Yadav's removal from Political Affairs Committee (PAC), will meet his supporters to chalk out future strategy. 
ALSO READ: AAP appoints news Lokpal panel, drops Prashant Bhushan from disciplinary panel
The leader could also quit the party as he is 'highly' disappointed with the manner in which the two top leaders were handled, sources said.
ALSO READ: AAP releases video of Kejriwal's speech at National Council meet
Yesterday, rebel AAP leaders Bhushan and Yadav held a meeting with their supporters to discuss their future course of action.
The deliberations largely revolved around future options before the leaders and those who did not agree with the ways of Kejriwal and his team.
"It was an exercise before making any big announcement," Yadav's close aide said.
The two leaders have now decided to reach out to volunteers across the country and 'spread' the message that its 'rival camp' was unwilling to implement the long-pending issues of 'internal democracy' and 'swaraj' in the party.
On Saturday, anti-Narmada dam activist Medha Patkar quit the party following dissident leaders Yogendra Yadav and Prashant Bhushan's expulsion from the party's National Executive.