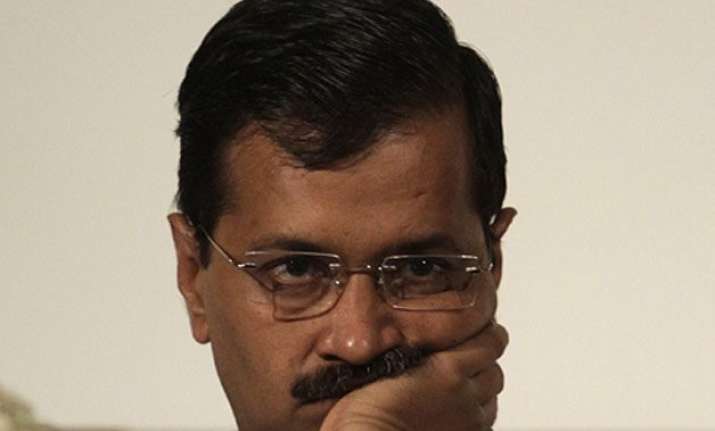 New Delhi: Aam Aadmi Party (AAP) today removed party's internal Lokpal Admiral L Ramdas and Prashant Bhushan as the chief of National Disciplinary Committee.
At an 'emergency' National Executive meeting here, the party removed former navy chief Ramdas from the internal Lokpal and set up a new Lokpal panel, comprising former IPS officers N Dilip Kumar and Rakesh Sinha and educationist SP Verma.
"All these people have given their consent to be part of the party's Lokpal panel," party's national secretary Pankaj Gupta said.
ALSO READ: Prashant Bhushan mulls legal action against AAP
Naveen Jaihind, party's National Executive member, however, said that the term of Ramdas has ended and hence it was necessary to do so. 
"Ramdas was not removed from the Lokpal. His tenure was ended...," he clarified.
ALSO READ: AAP releases video of Kejriwal's speech at National Council meet
The AAP National Executive, while sacking Bhushan from the disciplinary committee, decided to replace him by a three-member panel headed by Dinesh Waghela. The other members are Arvind Kejriwal loyalist Ashish Khetan and Pankaj Gupta.
"He (Bhushan) was involved in anti-party activities... how can he continue to be in the Disciplinary Committee?" Naveen said.
Naveen further said that the Disciplinary Committee will now be able to take immediate actions against members involving in anti-party activities.
He said that the panel will also take action against Bhushan, Yogendra Yadav, Anand Kumar and Arvind Jha. The four were yesterday sacked from the National Executive.
The AAP body also announced a committee that will take care of the April 22 agitation against the Land Acquisition Bill, when the party plans to gherao Parliament on the issue. This committee comprises Ilyas Azmi, Prem Singh Pahadi, Yogesh Dahiya, Somendra Dhaka, Gurnam Singh and Kiran Vissa, which would decide on the details of the agitation programme.
The party has also formed a committee under the leadership of senior leader and PAC member Sanjay Singh to look into expansion of the organisation in other states.