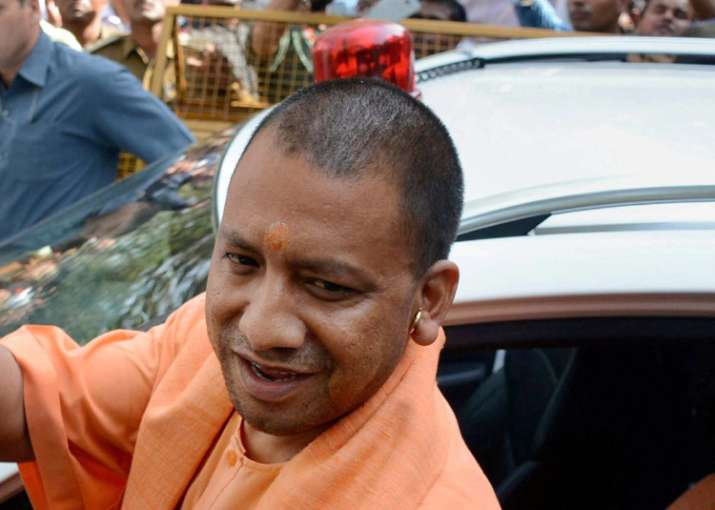 Uttar Pradesh Chief Minister Yogi Adityanath, who had administered a sanitation pledge to senior officials on his first day in office, today directed government officials to stop chewing pan, pan masala etc. when in office.
The directive came after the Chief Minister saw betel-juice stained walls during his first visit to the UP secretariat annexe building in the state capital. 
"The chief minister visited all the floors of the annexe building and met officials posted there. After detecting betel stains on walls, he asked employees not to consume paan or paan masala during duty hours and ensure cleanliness," Deputy Chief Minister Keshav Prasad Maurya, who accompanied Yogi, said. 
Adityanath also asked the staff to make the atmosphere in the building healthy and clean by avoiding the use plastic, Maurya told reporters. 
The annexe, known as Lal Bahadur Shastri Bhawan, houses the chief minister's office and his secretariat, offices of the state chief secretary, principal secretary (home) and other senior IAS officers. 
Taking a cue from the CM, Bareilly DM Surendra Singh has issued an advisory warning of strict action against officers who consume pan, gutka & tobacco in office premises. 
On Monday, the day after he was sworn in, CM Yogi Adityanath had administered a sanitation pledge to the officials and asked them to ensure that the pledge is effectively implemented. 
In a meeting with the officials, Yogi asked senior state government officials to ensure that 30 districts of the state are open defecation free by December.