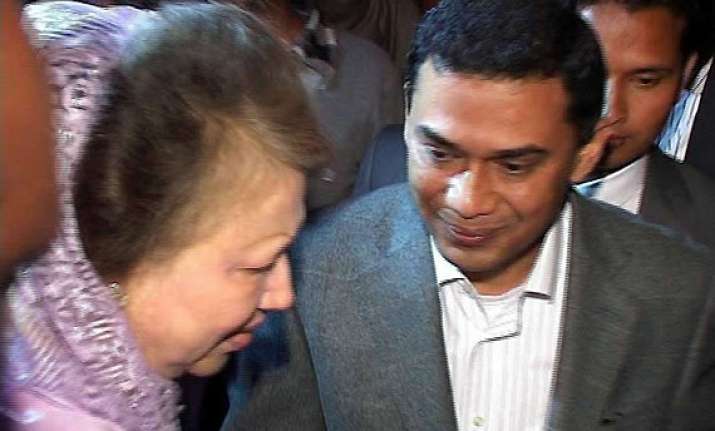 Dhaka, Nov 16: Bangladeshi opposition leader Khaleda Zia's "fugitive" elder son Tarique Rahman had siphoned out USD 2.66 million to a Singaporean bank, a FBI agent today testified before a Dhaka court.

Defence lawyers boycotted the hearing as FBI special agent Debra LaPrevotte told the special judge's court that the US agency carried out an investigation into the alleged money laundering case responding to a request by Bangladesh government.

During the nearly one and an half hour hearing she said FBI found that Tarique Rahman, also the senior vice-president of main opposition BNP, and his controversial business partner Giasuddin al Mamun had stashed away the amount. 

LaPrevotte also submitted two FBI documents before the court as evidence saying the documents contained details of bank accounts and credit and visa card numbers of Rahman and Mamun and other relevant papers related to the case. 

The court has fixed December 8 for the next date of hearing of the case.

The defence lawyers earlier sought the court order to bar her from testifying on "law grounds" and then left the courtroom expressing "no confidence" against her statement as Judge Mozammel Hossain rejected their plea.

Being a "fugitive", Rahman could not formally appoint any lawyer for him under law but a number of pro-BNP lawyers, including Supreme Court Bar Association President Khandaker Mahbub Hossain, appeared as defence lawyers as co-accused Mamun's counsels.