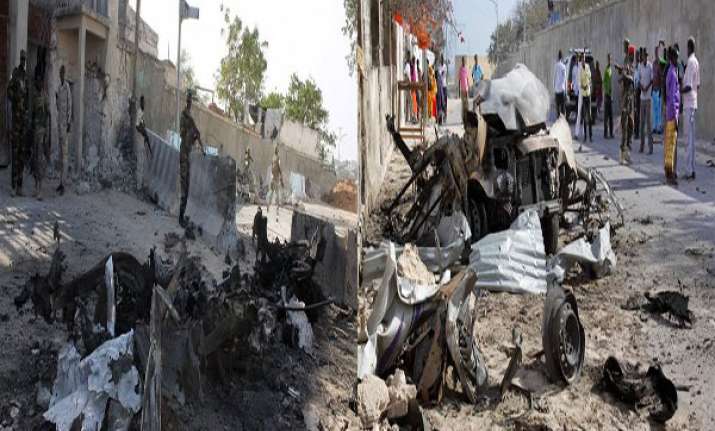 Mogadishu, Somalia: Nine al-Shabab militants wearing military fatigues and carrying guns and grenades died after attacking the presidential palace with two car bombs on Friday, in an assault the president called a "media spectacular" by a "dying animal."
President Hassan Sheikh Mohamud was unharmed, but two government officials were killed, the interior ministry said.
The attack underscores a worrying new trend in Mogadishu: That despite a period of relative calm following al-Shabab's ouster from Mogadishu in August 2011, militants have carried out a series of deadly assaults in recent weeks that have seen the city hit with mortar fire and pitched battles.