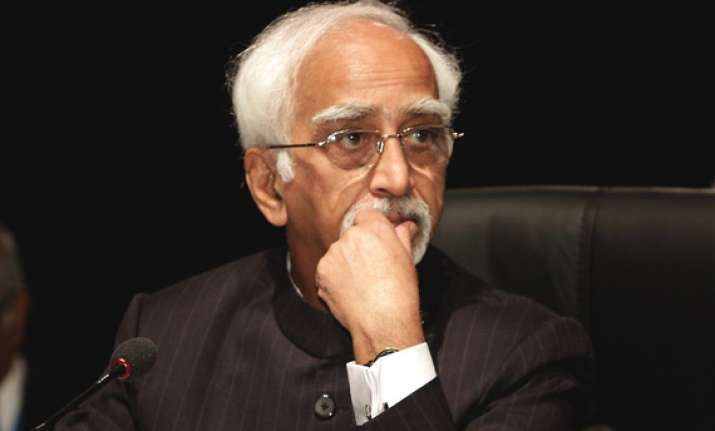 Havana : Vice President Hamid Ansari's meeting with revolutionary hero Fidel Castro was the high point of the first ever bilateral visit by any Indian VVIP to Cuba, during which the two countries also inked an agreement on cooperation in broadcasting.
Ansari had an 35 minute-long meeting with Castro here yesterday, reflecting the warmth in the relationship between India and Cuba, two of the founding members of the Non Aligned Movement (NAM).
The meeting was the first time in several months that the 87-year-old former President of Cuba met a foreign dignitary. The last meeting Castro had was with Venezuelan President Nicolas Maduro in July.
Castro has been in poor health and demitted office in July 2006.  Meanwhile, an MoU on cooperation on broadcasting between Prasar Bharti and Cuban Radio and Television Institute was signed yesterday by India's Ambassador to Cuba Chinthapalli Rajasekhar and Vice President of the institute Emillio Moises Garcia Borroto.