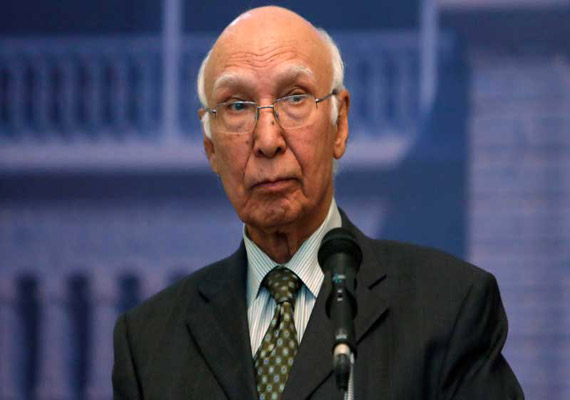 Islamabad: The US has agreed to avoid drone attacks on Taliban militants engaged in talks with the Pakistan government, Prime Minister's Advisor on Foreign Affairs Sartaj Aziz said today.
Aziz told the Senate's Standing Committee on Foreign Affairs that the US had been informed that the recent drone strike which killed Pakistani Taliban chief Hakimullah Mehsud had disrupted negotiations with the militants.  
He said Washington had given an assurance that militants holding talks will not be targeted, state-run Radio Pakistan reported.
Mehsud was killed hours before a government delegation was to meet with militants earlier this month.
The parleys were cancelled and the banned Tehrik-e-Taliban Pakistan vowed to avenge its chief's death.