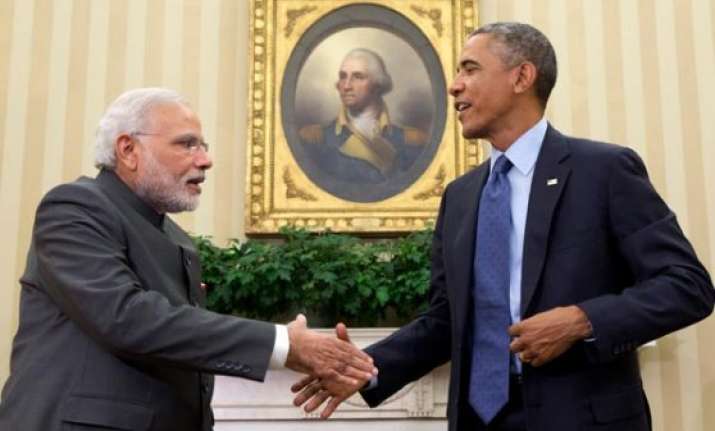 Washington: India and the US, after sending their own respective spacecraft into Mars' orbit, have now agreed to cooperate on future explorations of the Red Planet, which America said will yield 'tangible benefits' to both the countries and the world at large.
The agreement in this regard was signed by NASA Administrator Charles Bolden and K Radhakrishnan, Chairman of the Indian Space Research Organization (ISRO) in Toronto yesterday on the sidelines of the International Astronautical Congress.
The two sides signed a charter that establishes a NASA-ISRO Mars Working Group to investigate enhanced cooperation between the two countries in Mars exploration.
They also signed an international agreement that defines how the two agencies will work together on the NASA-ISRO Synthetic Aperture Radar (NISAR) mission, targeted to launch in 2020.
"The signing of these two documents reflects the strong commitment NASA and ISRO have to advancing science and improving life on Earth," said NASA Administrator Charles Bolden.
"This partnership will yield tangible benefits to both our countries and the world," Bolden said.
The joint Mars Working Group will seek to identify and implement scientific, programmatic and technological goals the two agencies have in common regarding Mars exploration. The group will meet once a year to plan cooperative activities, including potential NASA-ISRO cooperation on future missions to Mars, it said.
NASA's Mars Atmosphere and Volatile EvolutioN (MAVEN) spacecraft arrived at Mars September 21. MAVEN is the first spacecraft dedicated to exploring the tenuous upper atmosphere of Mars.
ISRO's Mars Orbiter Mission (MOM), India's first spacecraft launched to the Red Planet, arrived September 23 to study the Martian surface and atmosphere and demonstrate technologies needed for interplanetary missions.
One of the working group's objectives will be to explore potential coordinated observations and science analysis between MAVEN and MOM, as well as other current and future Mars missions.
"NASA and Indian scientists have a long history of collaboration in space science," said John Grunsfeld, NASA associate administrator for science.
"These new agreements between NASA and ISRO in Earth science and Mars exploration will significantly strengthen our ties and the science that we will be able to produce as a result," he added.