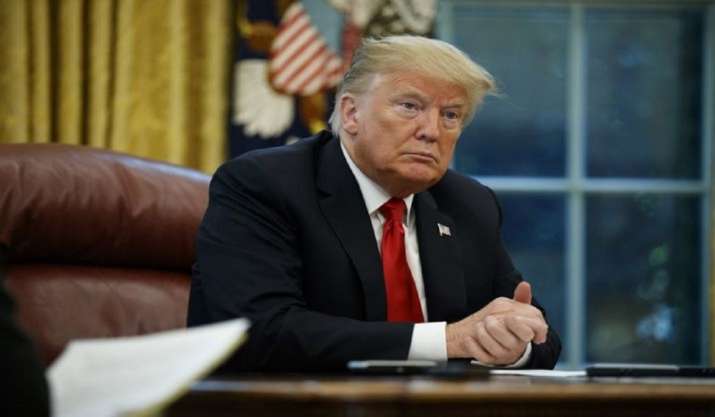 Democrats propelled President Donald Trump's impeachment toward a vote by the full U.S. House on Friday, as the Judiciary Committee approved charges of abuse of power and obstruction of Congress in the constitutional and political storm that has divided Congress and the nation.
The House is expected to approve the two articles of impeachment next week, before lawmakers depart for the holidays.
The partisan committee split — 23 Democrats to 17 Republicans — reflects the general atmosphere in the full Congress. The Democratic-majority House is expected to approve the charges against Trump next week, but the Republican-controlled Senate is likely to acquit him after a January trial.
Trump is accused, in the first article, of abusing his presidential power by asking Ukraine to investigate his 2020 rival Joe Biden while holding military aid as leverage, and, in the second, of obstructing Congress by blocking the House's efforts to probe his actions.
"No one is above the law; the president will be held accountable for his abuse of power and for his obstruction of Congress," House Speaker Nancy Pelosi said on Thursday as the Judiciary panel argued over the charges.
After Friday's votes, Trump's press secretary, Stephanie Grisham, labeled the proceedings a "desperate charade" and said, "The President looks forward to receiving in the Senate the fair treatment and due process which continues to be disgracefully denied to him by the House."
Also Read: Abuse of Power and Obstruction of Congress: Democrats unveil 2 articles of impeachment against Trump
Also Read: N.Korea warns Trump to stop 'abusive language' against Kim