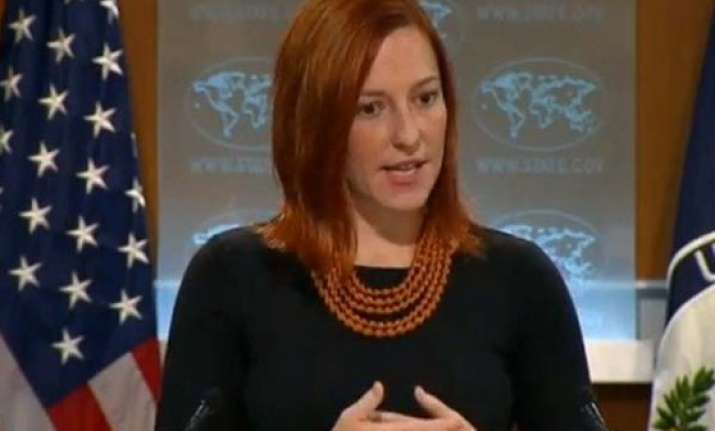 Washington: Expressing concern over violence along the Line of Control (LoC), the US has asked India and Pakistan to engage in a dialogue process to address the border issues.
"Well, we are concerned about any violence along the Line of Control. We continue to encourage the governments of India and Pakistan to engage in further dialogue to address these issues," State Department Spokesperson Jen Psaki said.
"Our policy on Kashmir has not changed. We still believe that the pace, scope, and character of India and Pakistan's dialogue on Kashmir is for those two countries to determine," she said in response to a question on Monday.
Relationships in the region was a part of the discussion during Prime Minister Narendra Modi's meetings with US President Barack Obama in Washington last week.
Five villagers were killed and 34 injured on Indian side in heavy mortar shelling and firing from across the International Border and Line of Control in Jammu and Poonch sectors yesterday, triggering strong condemnation by India.
This was the 11th ceasefire violations along Indo-Pak border in Jammu and Kashmir during last four days. There have been seven ceasefire violations along Line of Control in Poonch and four along International Border in Jammu.