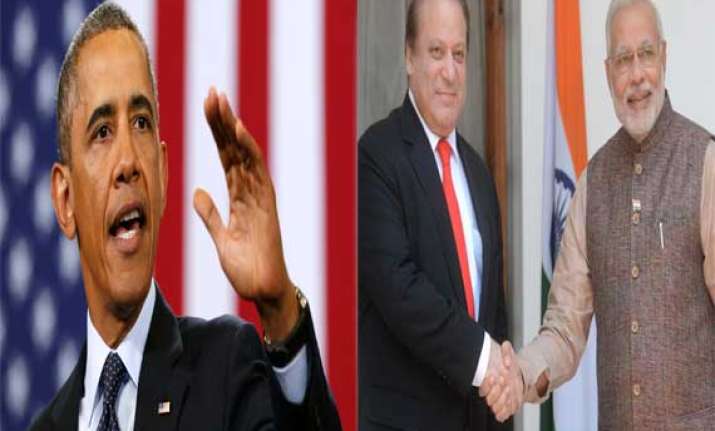 Washington: Applauding the meeting between Prime Minister Narendra Modi and his Pakistani counterpart Nawaz Sharif, the US has said it was "cautiously hopeful" about the improvement in the ties between the two neighbours. 
"We are cautiously hopeful that that (Modi-Sharif meeting) could be a positive indicator, but we're also mindful that this will be very important to the dynamic going forward," a senior Obama administration official said when asked about the meeting between the two South Asian leaders in Delhi.
Responding to a question, the official said the Obama administration is hopeful that the initial indication between both Islamabad and New Delhi is a positive one.  
"Sharif responded to the invite in attending the inauguration, the first such visit in many years, and as well, reminiscent of the last time there was significant progress between the two countries when the BJP came to power during Prime Minister Sharif's previous term as Prime Minister in the late '90s, and they made progress along lines that looked very much like what we have now," the official said.