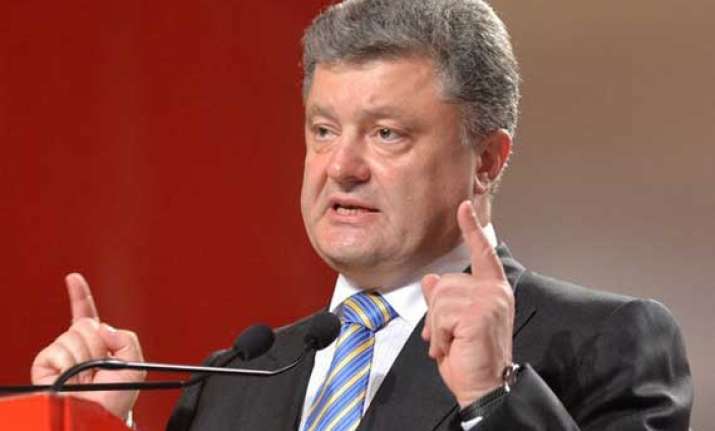 Kiev: Ukrainian President Petro Poroshenko on Wednesday outlined a plan for the country's decentralisation in a bid to solve the prolonged crisis.
"We want to change the system of regional authority, granting local governments real powers which they have never had in the history of modern Ukraine," Poroshenko said during a meeting in Kiev with representatives of local communities.
Poroshenko announced that the authorities would reshape the power system, establishing local self-governments in the cities, towns and villages and eliminating regional state administrations, directly controlled by Kiev, Xinhua reported.
Through the decentralisation initiative, local communities will get an opportunity to keep far more taxes collected on their territories, Poroshenko said.
Decentralisation will also touch cultural and linguistic spheres, Poroshenko added, emphasising that the rights of Russian or any other language speakers will be ensured across the country through constitutional changes.
Ukrainian authorities have agreed on the text of the new constitution that provides comprehensive decentralisation, and will register the document in the parliament June 26, according to the president.
Once the parliament approves the changes, the new constitution will be sent for review to the Venice Commission, the European Commission's advisory body for democracy through law.
Decentralisation of power has been one of the demands voiced by protesters in eastern Ukraine, who are now seeking independence from Kiev.