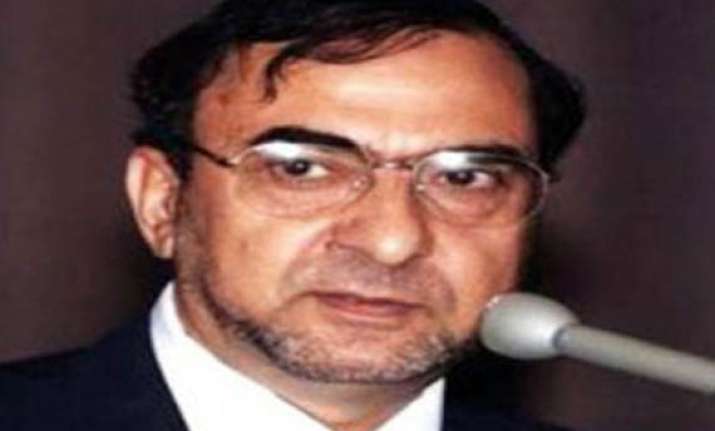 London, August 15: India has protested against the British 'All-Party Parliamentary Group on Kashmir' being hand-in-glove with Justice Foundation, one of the three think-tanks funded by Pakistan's ISI along with Ghulam Nabi Fai's Kashmir American Council. The third one is in Brussels.

According to a diplomatic source, New Delhi's objection was bluntly conveyed to British authorities by Indian high commissioner Nalin Surie during his term here, which ended in July. Expressing its displeasure to Britain about the existence of an 'All-Party Parliamentary Group on Kashmir' among UK's lawmakers, the Indian high commission said the group's working in tandem with Justice Foundation was "an interference in India's internal affairs''.

There was no reaction from the British Foreign & Commonwealth Office.

The Daily Telegraph on Saturday reported that Fai was also director of the Justice Foundation along with three British and two Indian nationals, one of whom was based in  Saudi Arabia. It did not identify the directors.

An Indian intelligence official on being contacted sounded sceptical of Indians' involvement in the Foundation.

Like the Kashmiri American Council, the Justice Foundation - its executive director is Nazir Ahmed Shawl - claims it is a "non-partisan NGO that seeks justice and peace for the oppressed people of J&K". It says it aims to "keep the issue of human rights and the conflict in Kashmir on the political and diplomatic agendas" and "through a variety of programmes it aims to educate politicians and the public".

Reporting such activities, the Daily Telegraph headlined the article, 'Pakistani spies in the House of Parliament', saying British politicians, Baroness Sayeeda Warsi, the Pakistani-origin chairperson of ruling Conservative party, and a cabinet minister, have attended conferences hosted by the Justice Foundation.