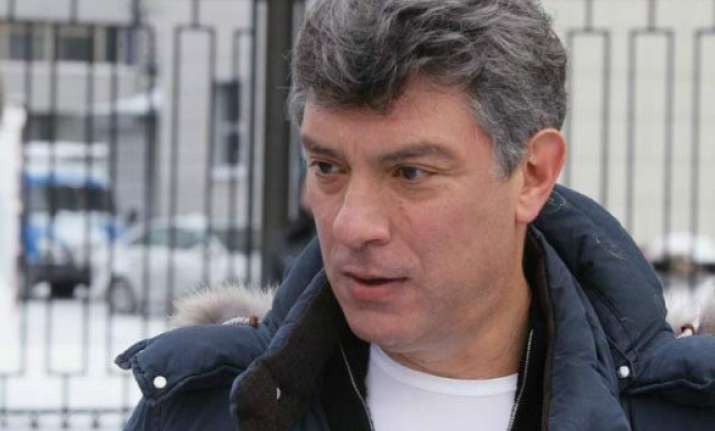 Moscow: Russian authorities confirmed on Monday to have detained two more suspects in connection with the assassination of Russian opposition leader and former deputy prime minister Boris Nemtsov, according to media reports.
The two suspects were caught in a special operation carried out on Sunday evening in Shelkovskoy district of Russia's Chechen Republic, Xinhua reported citing Russian media.
With the latest arrests, the number of people detained in connection with Nemtsov's assassination reached seven. A Moscow court had ruled on Sunday to formally arrest five suspects.
According to a security source, telephone records showed active contacts between the two detained suspects and Zaur Dadayev, the former member of the Chechen Special Forces, who on Sunday confessed of being the sole actor behind Nemtsov's murder.
Security agencies are studying whether the two suspects were directly involved in the murder before pressing for their formal arrests, according to the source.
The source also disclosed that security agencies were investigating the possibility of the involvement of foreign forces, as they had found "foreign contacts of the Nemtsov murder suspects".
Nemtsov, an outspoken critic of Russian President Vladimir Putin, was shot dead at around midnight on February 27 near the Kremlin in the heart of the Russian capital Moscow, while he was strolling with Ukrainian model Anna Duritskaya.
Putin had vowed to do everything to bring those responsible for the death of Nemtsov to justice.