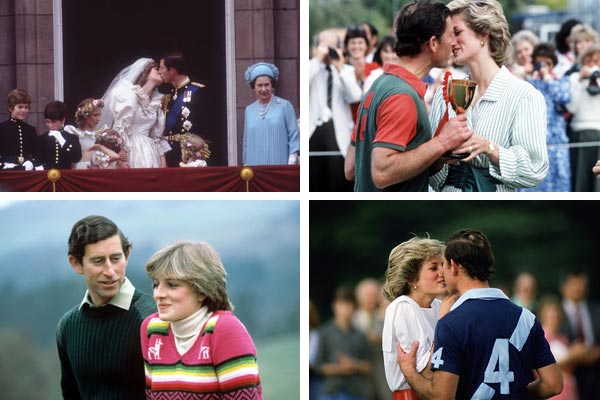 New Delhi: It was almost 33 years ago,, on July 29  the Prince of Wales, and Lady Diana Spencer tied the knot. The couple got married on 29th of July 1981 at St Paul's Cathedral, London, United Kingdom.
Lady Diana Spencer was 20 years old and Prince Charles was 33, at the time. The couple dated each other for almost six months before their marriage. Finally Prince Charles decided to propose to Diana for marriage. It was on 3rd of  February 1981, Prince Charles proposed to Lady Diana   at Windsor Castle in the nursery. 
Lady Diana accepted the proposal but their engagement was kept secret for the next few weeks . 
Their engagement became official on 24 February 1981, after Diana selected a large £30,000 ring consisting of 14 solitaire diamonds elegantly surrounding a 12-carat oval blue Ceylon sapphire set in 18-karat white gold. 
Finally they wed each other on July 29, the same year. Details of Diana's Royal wedding dress were kept a closely-guarded secret, until she stepped out of the carriage at St Paul's. 
Designers David and Elizabeth Emanuel had created an elaborately flowing silk taffeta gown with a train of memorable proportions. 
Guests at the wedding ranged from British aristocrats to world figures such as Nancy Reagan, and friends including comedian Spike Milligan. 
This wedding was then the wedding of century and was watched by an estimated global TV audience of 750 million. The United Kingdom had a national holiday on that day to mark the wedding. 
Here we bring some pics to witness this wedding of the century: