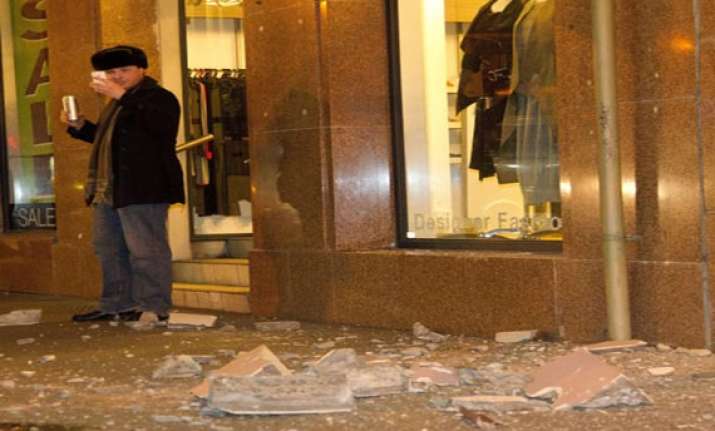 Wellington: A strong earthquake has shaken New Zealand's capital, but there are no initial reports of significant damage or injuries.
The magnitude 6.8 quake struck just after 2-30 p.m. local time and was centered near the South Island town of Seddon.
It sent office workers in the capital of Wellington scrambling for cover. The U.S. Geological Service said the epicentre was 94 kilometres west of the city at a depth of 10 kilometres.
New Zealand is part of the so-called Pacific "Ring of Fire" that has regular seismic activity. A severe earthquake in the city of Christchurch in 2011 killed 185 people and destroyed much of the city's downtown.