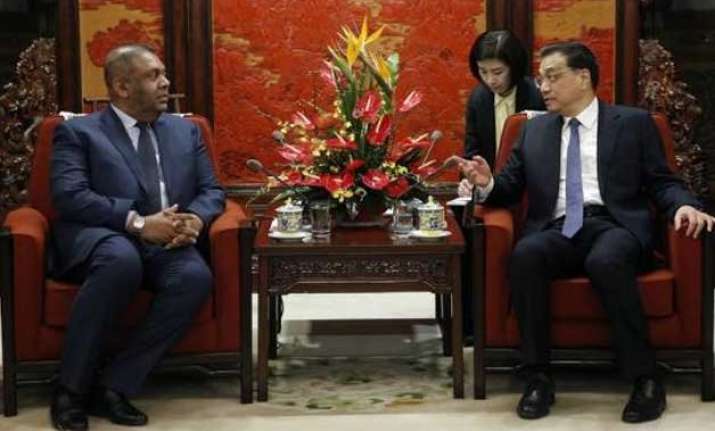 Sri Lanka is concerned with the roughly $5 billion in Chinese loans it has and will send its finance minister to Beijing to discuss the issue, the country's foreign minister said on Saturday.
New Sri Lankan President Maithripala Sirisena has unnerved China with his re-examination of certain projects that China has invested in, including a $1.5 billion "port city" project in the capital Colombo.
The island nation's Foreign Minister Mangala Samaraweera, speaking at the end of his two-day visit to China, said that after Maithripala Sirisena's visit to China from March 26 to 28, he will go to Beijing in April to discuss the issue.
Lanka has also ruled out future Chinese submarine visits to the country.
China has built a seaport and airport in the south of the country, raising fears it is seeking influence in a country with which India has traditionally had deep ties.
India's concern grew after the Rajapaksa government allowed the Chinese submarines to dock.