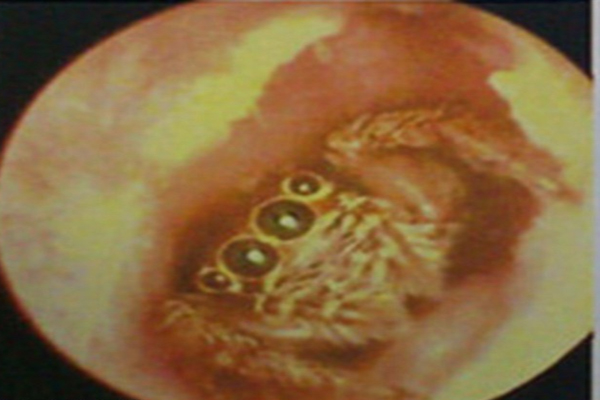 Beijing, Aug 12 : A spider entered the ear canal of a Chinese woman while she was asleep  and lodged itself inside.
The woman went to  Changsha Central Hospital with an itchy ear, only to learn the cause was a spider that had crawled into the ear canal.
Doctors  believe the arachnid had been in there for five days, reports Daily Mail.
The medical forms from Changsha Central Hospital showing the images of the spider.