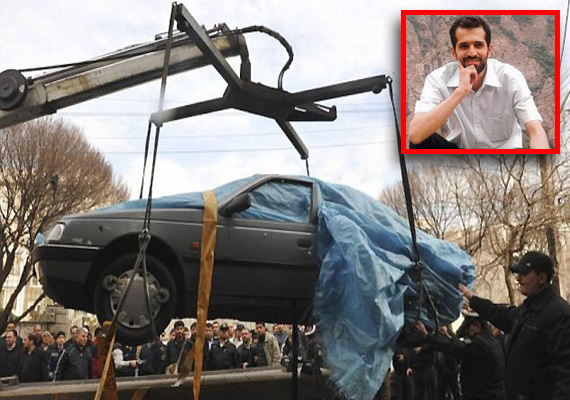 Tehran, Feb 13: A magnetic bomb, similar to the one used in New Delhi today, was used to kill 32-year-old Mostafa Ahmadi Roshan, deputy director of Iran's Natanz uranium enrichment facility, along with his driver in Tehran during morning rush hour on January 11 this year, experts say. 

Two hit men on a motorcycle slapped a magnetic bomb to his car and veered away in traffic.

Officials in Iran had blamed the killing on the US and Israel.
A Daily Mail report adds: Mostafa Ahmadi Roshan, was at least the fifth member of Iran's scientific community killed in apparent targeted attacks in the past two years.

Iran accused Israel of being behind the attacks. Later, Iran's official news agency IRNA said it had 'evidence' of alleged U.S. and British involvement in the Roshan killing.

In a signal that Iran could strike back for Roshan's killing, Gen. Masoud Jazayeri, the spokesman for Iran's Joint Armed Forces Staff, was quoted by the semiofficial ISNA news agency last month as saying that Tehran was 'reviewing the punishment' of 'behind-the-scene elements' involved in the assassination.

'Iran's response will be a tormenting one for supporters of state terrorism,' he said, without elaborating.

'The enemies of the Iranian nation, especially the United States, Britain and the Zionist regime, or Israel, have to be held responsible for their activities.'

Iran also has blamed the U.S. and allies for a sophisticated computer virus, known as Stuxnet, that was programmed to disrupt the centrifuges used in uranium enrichment.

Iran said the virus was detected in its systems, but claimed no serious setbacks occurred.