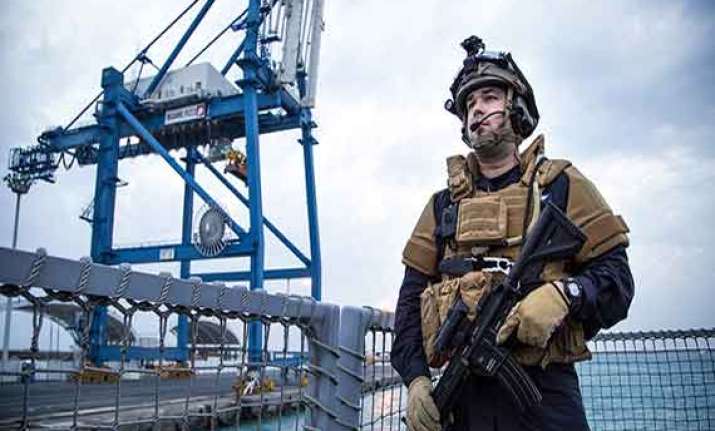 The Hague:  A third shipment of chemical weapons material left Syria Monday, the Organisation for the Prohibition of Chemical Weapons (OPCW) said.
The material is on board a Norwegian cargo vessel accompanied by a naval escort from China, Denmark, Norway, and Russia, Xinhua quoted a statement of the OPCW, with its headquarters in The Hague, as saying.
In addition, Britain is participating in the naval escort in international waters. Finland is providing experts onboard the Danish vessel.
The OPCW confirmed that in-country destruction of some chemical materials has taken place alongside the removal of chemical weapons material, and "welcomes progress to date".
Following alleged use of Sarin gas that killed hundreds in Syria last August, Syria announced it was joining the OPCW, vowing it would eliminate its chemical weapons with the help of the international community.