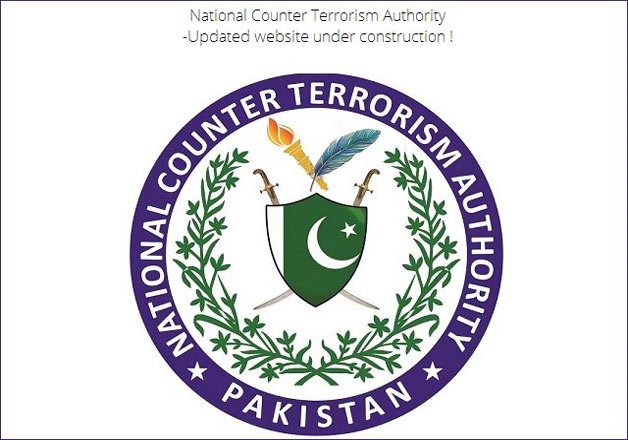 New Delhi: Pakistan's interior ministry pretended to ban Jamaat-ud-Dawah (JuD) by posting an updated list of 72 banned terrorist organizations including JuD on the country's key anti-terror authority's website however, later on removed it and showed the website to be under construction.
The interior ministry apparently foiled the move to prohibit JuD, over-ruling even the anti-terror authority – NACTA (National Counter-Terrorism Authority) that had put the so-called chairity organization on a list of "terrorist organizations".
NACTA updated its list of banned militant and extremist groups with inclusion of JuD and its front organization Falah-i-Insaniyat on December 31but the document was removed from the organization's website soon after US Secretary of State John Kerry's visit to Pakistan in mid-January.
JuD is the group known to have caused 2008 Mumbai attacks. The updated list was created by NACTA after Pakistan imposed some restrictions on JuD after the terrorist assault on Mumbai that killed 166 people.
Twelve groups in the updated list, including the JuD and Haqqani network, were included in keeping with Pakistan's obligations under UN Security Council Resolution 1267. The UN used this resolution to ban the JuD as a front of the Lashkar-e-Taiba (LeT) after the Mumbai attacks.
However, as reported by Hindustan Times daily, days after the list was posted on NACTA's website, it was removed.
Currently, the site only has a message that says: "Updated website under construction."
However, the website's parent directory is still active and using internet protocols. When the daily accessed the two – "old" and "new" lists of banned groups, it was found that in the old list, JuD is not among the banned groups and is only listed in a separate section for "Enlisted under observation second schedule UNSCR 1267" however, in the new list it is clearly listed as a banned terrorist group as is shown in the picture below.
It is learnt from the report that the inclusion of the group was done to convince Pakistan's key interlocutors like the US that it was cracking down on all terror groups in the wake of attack on an army school in Peshawar in December.
An official of the Pakistan's interior ministry disclosed on the condition of anonymity that there were "rumours" about a ban on JuD but authorities had only placed several groups under observation.
"The latest position is that these groups are on our watch list. There is no truth in reports that they have been banned. If we get confirmation that they are involved in any activities, they can be banned," the official said.
 
"If the government decides, they will be notified (as banned groups)," he added.
When Kerry visited Pakistan in mid-January, several media reports fo the country had suggested that the government was likely to ban around a dozen groups, including JuD and the Haqqani Network.
The US State Department even welcomed this development, with deputy spokesperson Marie Harf telling a press briefing on January 15 that Pakistan had plans "to outlaw the Haqqani Network (and) 10 or 11 additional organizations linked to violent extremism".
 
"I know this was just an announcement that this is planning to happen. I don't have more details on when it might," Harf had said at the time.
However, later on the Pakistani officials and ministers clarified that JuD is not banned and only its bank accounts an financial assets had bene frozen under the provisions of UN Security Council Resolution 1267.
Country's Defence production minister Rana Tanveer Hussain said that the organization could not be banned as it is a charitable organization and the government of Pakistan has no evidence against Hafiz Saeed or the JuD.