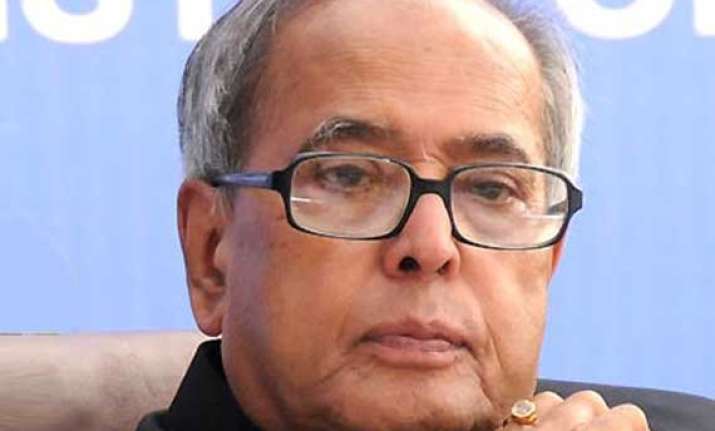 Oslo: India and Norway today signed over a dozen pacts to step up cooperation in defence, science and technology, education and other sectors, as President Pranab Mukherjee invited Norwegian companies to join the 'Make in India' initiative of the new government.
Wrapping up his state visit to Norway, Mukherjee welcomed FDI in railways, roads, ports, power and communication sectors in India.
"We invite Norwegian companies to join Indian counterparts in the 'Make in India' initiative of the new government and we are presently simplifying the procedures to facilitate their participation in India's growth story," Mukherjee, the first Indian head of state to visit the Scandinavian country, said at the state banquet hosted by King Harald V and Queen Sonja at the Royal Palace.
On its part, Norway said it would act as a facilitator for investment of Norwegian companies in India by having "good agreements on tax" so that an adequate environment is in place for long term investments.
Talking to reporters after the two sides signed 13 pacts, Norwegian Prime Minister Erna Solberg said Norway holds India as an important partner in Asia and would like to see more and more investments flowing into India.
However, she made it clear that her government had no say in private companies.
"One of the most important thing we can do is to make sure we have good agreements on tax systems between India and Norway, good visa agreements that will increase Norwegian presence," she said while responding to questions.
Mukherjee hoped for an early conclusion of talks between India and European Free Trade Association (EFTA) on free trade agreement, which will facilitate further promotion of economic ties with Norway and other member states.
"I hope for an early conclusion of the on-going negotiations for a Trade and Investment Agreement between India and the EFTA, of which Norway is one of the four member nations," the President said while addressing a seminar on business, science and technology here.
EFTA is an inter-governmental organisation set up for the promotion of free trade and economic integration for the benefit of its four-member states - Iceland, Liechtenstein, Norway, Switzerland.