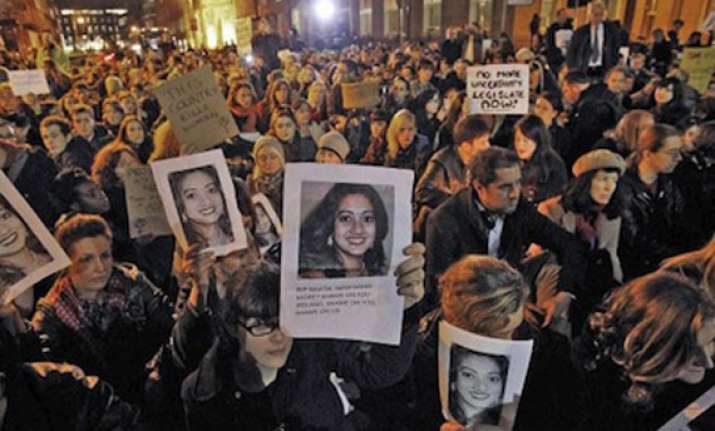 London, Dec 3 :  Amid the row over the death of an Indian dentist in Ireland, the Irish government has told the Council of Europe that any seriously ill woman who is pregnant and her request for a termination is refused, is entitled to a second medical opinion.
The woman would also have the right to apply to the High Court for orders directing the "necessary treatment" to be provided, it said.
Savita Halappanavar, 31, died on October 28 at Galway University Hospital. She had been 17-week pregnant and was found to be miscarrying.
Her husband Praveen has said she asked repeatedly for a termination of the pregnancy but was refused and was told the foetal heartbeat was still present and "this is a Catholic country".
According to the Irish Times, the interim scenarios which apply pending full implementation of the ABC judgment of the European Court of Human Rights are laid out in an action plan submitted by the Government to the council last Friday.
The A,B and C cases are a landmark cases of the European Court of Human Rights on the right to privacy. It held there is no right for women to an abortion, although it found that Ireland had violated the European Convention on Human Rights by failing to provide an accessible and effective procedure by which a woman can have established whether she qualifies for a legal abortion under current Irish law.
The plan lists the actions already taken to fulfil the judgment and outlines the options available to a woman who found herself in the same circumstances as Ms C in the judgment.