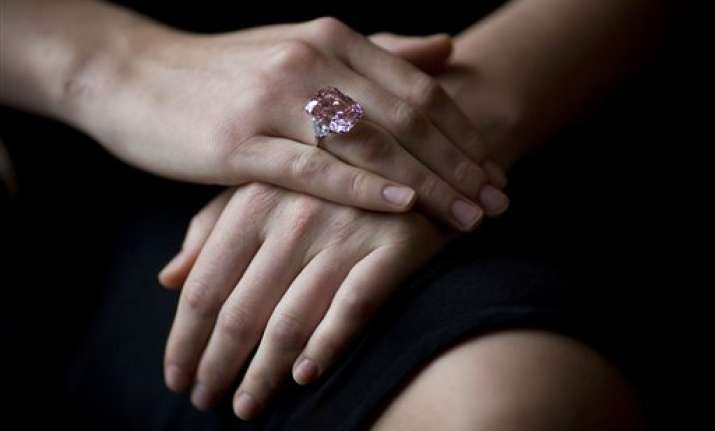 Hong Kong, Nov 30 :  A rare pink diamond has sold at an auction for more than $23 million in Hong Kong, making it the most expensive jewel ever sold in Asia.
Auction house Christie's says the rare 14.23 carat diamond, named The Perfect Pink, sold for $23,165,968 on Monday to an anonymous buyer after an intense bidding war with four others.
The selling price is higher than the $14 million to $19 million it was expected to fetch. It fell short of the $46 million another pink diamond measuring 24.78 carats sold for in Geneva in mid-November. That sale smashed the world record for the selling price of a jewel at auction.
Christie's says only 18 diamonds bigger than 10 carats and showing a distinct pure pink color have ever gone on the block in 244 years of auction history. AP