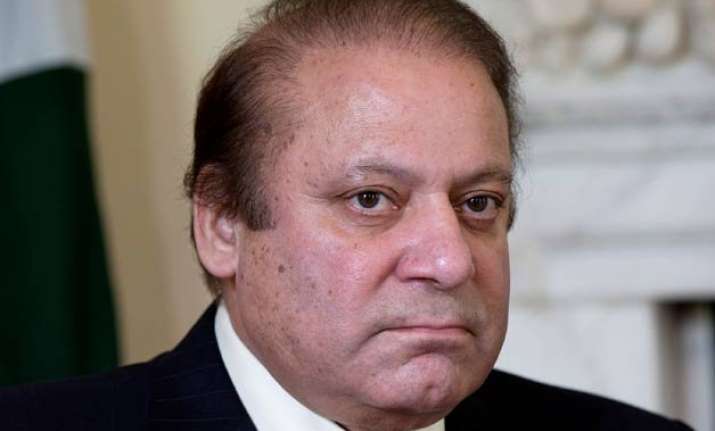 Karachi: Pakistan has sought 'concrete' evidence from India instead of 'leads' to initiate action against the alleged perpetrators of the Pathankot IAF base terror attack, Pakistani website Dawn reported today.
The report quotes a senior government official as saying that Islamabad 'needs concrete evidence from New Delhi for acting against the elements it suspects of being involved in the attack'.
"We are expecting evidence beyond leads and information to proceed as per our law," the official, who attended yesterday's high-level meet chaired by PM Nawaz Sharif to discuss his country's response, said.
According to a statement issued by PM Sharif's office, the meeting discussed the Pathankot attack incident and reiterated Islamabad's commitment to cooperate with India to complete the investigation. The Pakistani Premier and his aides also agreed to launch investigations into the evidence provided by India.
India has shared leads and actionable intelligence with Pakistani authorities about the handlers of the Pathankot IAF base attack. The shared information included intercepts of telephone calls made by militants to their alleged 'ustaad' and the locations of the numbers which terrorists had called in Pakistan.
India intelligence agencies have named Jaish-e-Muhammad chief Maulana Masood Azhar, his brother Abdul Rauf Asghar and two others (Ashfaq Ahmed and Kashim Jaan) as 'handlers' behind the Pathankot IAF base terror attack.
Back home, the Ministry of External Affairs has said that the upcoming foreign secretaries meeting scheduled for Jan 15 in New Delhi will depend upon Pakistan's response to the information provided by it.
According to a senior ministry official, Islamabad's formal response to the shared intelligence was still awaited. When asked about any deadline set by India, the official said, "There is no deadline. But, we hope Pakistan takes action in time so that scheduled foreign secretaries talks are not hampered."
Seven security personnel were killed in the attack by six terrorists who crossed over from Pakistan. All the six terrorists were killed by security forces later.