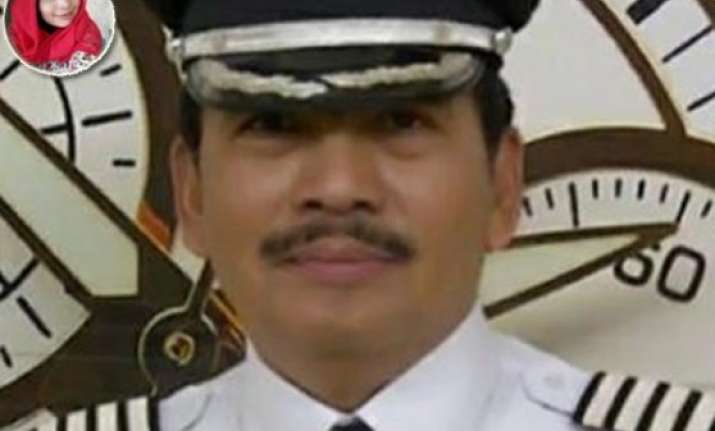 New Delhi: Angela, daughter of Captain Irianto, the pilot of missing AirAsia plane, has posted a message on social networking site, Path, that says 'Papa come back. I still need you'.
Angela has uploaded a picture of her father with the text which reads 'Papa pulang. Kakak masih butuh papa. Kembalikan papaku. Papa pulang pa, papa harus ketemu. (Papa come back, I still need you. Return my papa to me. Papa come back, we have to meet.)
READ MORE: Australian plane spots objects in sea in AirAsia search area
Capt Irianto was married to a housewife, with two school-age children.
The plane was being flown by Captain Irianto, an Indonesian former fighter pilot.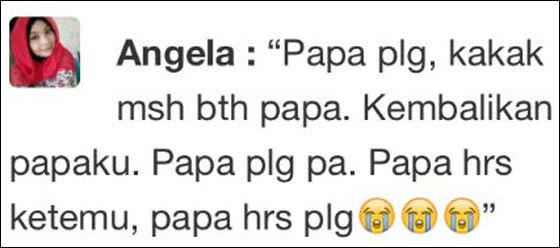 According to AirAsia, Captain Irianto had clocked 6,100 hours of flying time. With him was first officer Remi Emmanual Plesel, a French national, who had logged 2,275 hours.
The other crew members onboard the missing flight are flight attendants Wanti Setiawati, Oscar Desano, Khairunisa Haidar Fauzi and Wismoyo Ari Prambudi and Saiful Rakhmad, plane's engineer.
Flight QZ8501 went missing with 167 people on board, including 16 children and one infant. The flight took off from Surabaya, Indonesia's second-largest city on Sunday. The plane was bound for Singapore.