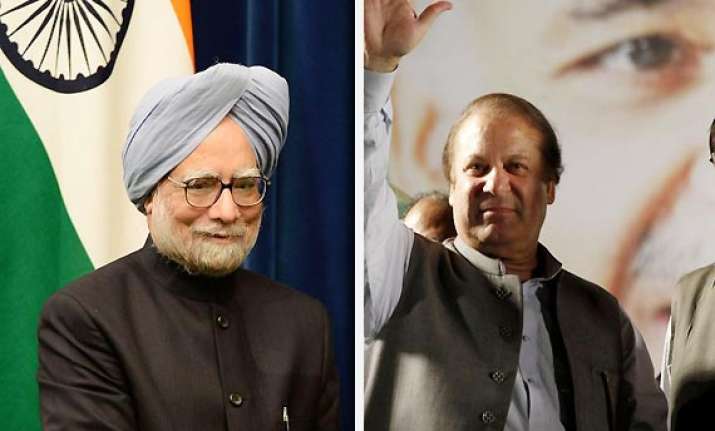 Islamabad: Pakistan today said a meeting between Prime Minister Nawaz Sharif and his Indian counterpart on the margins of the UN General Assembly would be an "useful opportunity" to build trust and consolidate ties.
The "anticipated meeting" between Sharif and Prime Minister Manmohan Singh in New York next month would be an "opportunity for talks at the highest level", Foreign Office spokesman Aizaz Chaudhry said.
"Should that meeting take place, as indicated by (Sharif), it would be a useful opportunity to engage in a constructive dialogue to discuss steps to further build trust and consolidate this relationship," Chaudhry told a weekly news briefing.
Responding to a question about Prime Minister Singh's remarks yesterday that ties with Pakistan could improve only if it prevented the use of its territory for any anti-India activity, the spokesman said: "We have always expressed our firm conviction that Pakistan does not allow its territory to be used for terrorism anywhere in the world."
Pakistan is a victim of terrorism and is cooperating with the world community to fight the "common enemy". The current PML-N government is in the process of framing a comprehensive counter-terrorism strategy, he said.
Bilateral relations soured after five Indian soldiers were killed in an attack by Pakistani troops along the Line of Control last week. Incidents of firing along the ceasefire line have increased tensions between the two sides.  
Prime Minister Sharif has said that Pakistan will pursue a policy of "restraint and responsibility" as well as a policy of "talks and dialogue to address all issues of mutual interest", the spokesman remarked.