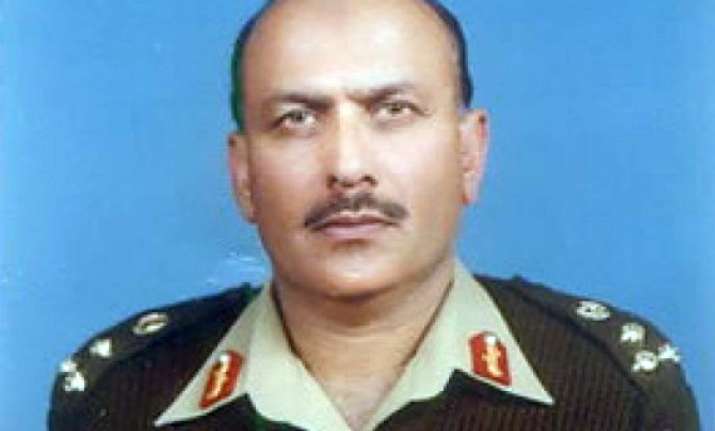 Islamabad, Feb 16: A Pakistan Army officer facing court martial for links with banned Hizb-ut-Tahrir has been charged with attempting to topple the government and trying to instigate a mutiny in the military, according to a media report today.

Brig Ali Khan was serving as director for rules and regulations at the army's General Headquarters in Rawalpindi when he was detained on May 6 last year. He was denied promotion in the past for his extremist leanings. 

The charge-sheet filed against Khan by army authorities stated that he was conspiring to topple the government and trying to coax other senior army officers to join him in this campaign, BBC Urdu reported. 

The charge-sheet further said he was trying to instigate a mutiny within the army by launching an attack on the General Headquarters.

Khan had admitted on various occasions to links with the HuT during 2008-11, the report said.  If the charges against Khan are proved, he could be sentenced to death, the report said.

The charge-sheet, signed by a senior army official in Sialkot, stated that Khan had contacted several officers as part of his campaign against the government. 

They include Brig Amir Riaz, head of the 111 Brigade, Brig Naeem Sadiq of the Defence Export Promotion Organisation and Brig Mohammad Amin of the Air Defence Command. 

The 111 Brigade, posted in Rawalpindi and part of the X Corps, has been known to play a pivotal role in military takeovers in the past. It is assigned to guard sensitive military and government installations, including the General Headquarters.