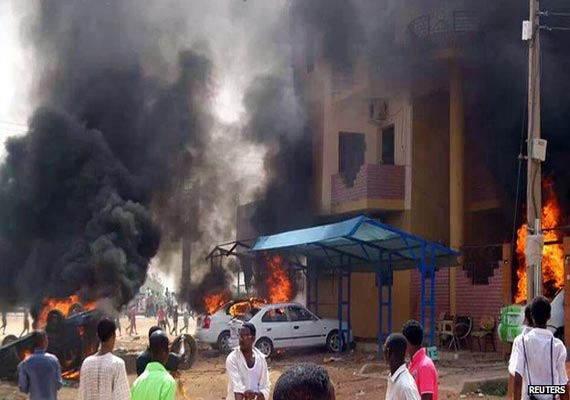 Khartoum: About 60 to70 people died during the recent protests staged in the Sudanese capital since last Sep 23 ranged between 60 and 70, a government official announced Tuesday.
"The number of the people who were killed during the recent demonstrations ranges between 60 and 70. The figure has been confirmed after the Health Ministry registered the unregistered death cases at the hospitals and the morgue," reported Abdul-Rahman Al- Khader, Khartoum State Governor, in a briefing to leaders of Sudanese political parties Tuesday.
Further investigations, he said, were continuing to determine the people involved in the incidents, reiterating that the security authorities were not responsible for the protesters' death.