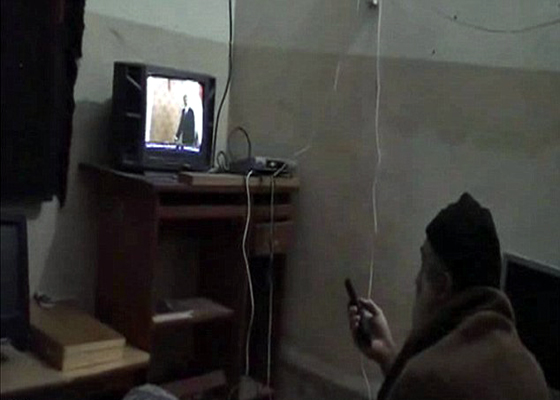 Washington, Aug 29: A firsthand blow-by-blow story of the raid that killed Osama bin Laden says the al-Qaeda chief was unarmed and already dead when the US special troops burst into his room in Abbottabad, an account which threatens to debunk the official version of the killing.
Former Navy SEAL Mark Bissonnette, who used the pseudonym 'Mark Owen' to write the book 'No Easy Day: The Firsthand Account of the Mission That Killed Osama bin Laden', says a member of the elite squad saw the terror leader as he ducked into his bedroom, and the soldiers, who were climbing stairs to the third floor, followed.
"We were less than five steps from getting to the top when I heard suppressed shots. BOP. BOP. I couldn't tell from my position if the rounds hit the target or not. The man disappeared into the dark room," he wrote in the book.
The book says the mission was quite unlike the popular version of what was given out of momentous events at the house in Abbottabad, where US Navy SEALs killed Osama in May 2011.
While various media outlets reported that Osama was armed and showed no intention of going quietly, the special forces man writes that the notorious terror boss was already gasping in his last breath when the soldiers stumbled upon him.