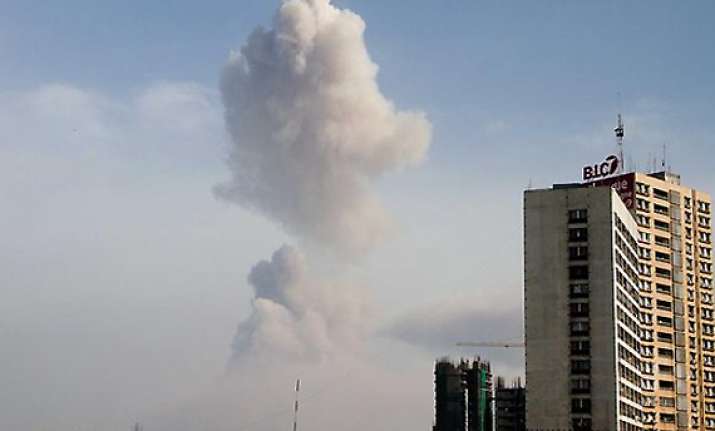 Brazzaville, Mar 5 : Blasts rocked the capital of the Republic of Congo on Sunday  after a weapons depot caught fire, officials said, killing at least 206 people and forcing thousands to flee.
A morgue in Brazzaville took in 136 bodies till afternoon, as more continued to arrive.

A local hospital reported at least 237 patients wounded in the blasts.  Today's blasts flattened many buildings in the northern part of Brazzaville and sent more than 2,000 fleeing their homes.
The munitions depot is near the president's private residence, but he was at his official residence in another part of town and was not hurt.
President Denis Sassou-Nguesso later visited the morgue, a hospital and the military hospital.

The explosions shook houses in Brazzaville and echoed across the Congo River to the capital of the neighbouring country.

Didier Boutsindi of the presidential office said untold numbers of people were trapped in a church that collapsed.
"Many of the faithful are trapped in the debris of the church," he said. "Several of the dead have been taken out and I confirm there are more deaths inside." He said his uncle was killed when his home collapsed on him.

Another explosion struck the area early in the afternoon, causing panic among those gathered there, including journalists.