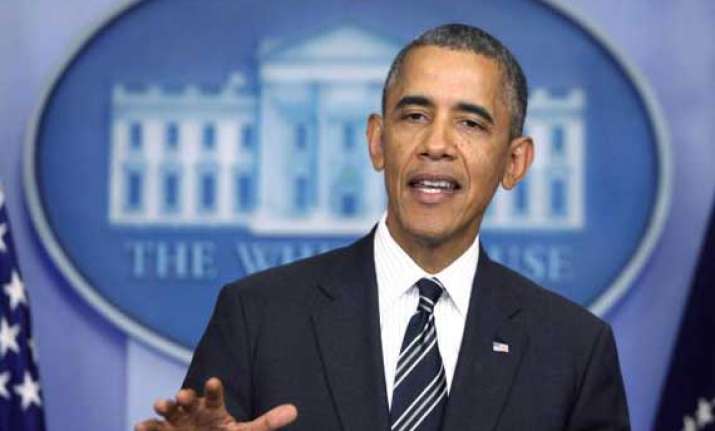 Washington: President Barack Obama says he will negotiate with congressional Republicans only after they agree to reopen the federal government and after they increase the nation's borrowing authority, which is set to hit its limit in mid-October.
Mr. Obama says engaging in deal-making now would leave him and other presidents vulnerable to what he calls extortion by opposition parties.
Mr. Obama made his remarks Wednesday in an interview with CNBC.
Obama 'hugely impressed' with Pope Francis
Mr. Obama says he's "hugely impressed" with Pope Francis and his pronouncements since he took over the papacy six months ago.
Mr. Obama was asked about the pope's recent remarks that the Roman Catholic Church had become obsessed with issues like gay rights and abortion. Francis had said the church should emphasize compassion over condemnation.
Mr. Obama says the pope is prioritizing how to embrace people rather than push them away. He says the pope looks for the good in people and promotes a sense of love and unity. He says Francis seems to live out the teachings of Jesus by emphasizing humility and caring for the poor in both his words and his actions.
Mr. Obama says those are characteristics he admires in all leaders, religious or otherwise.