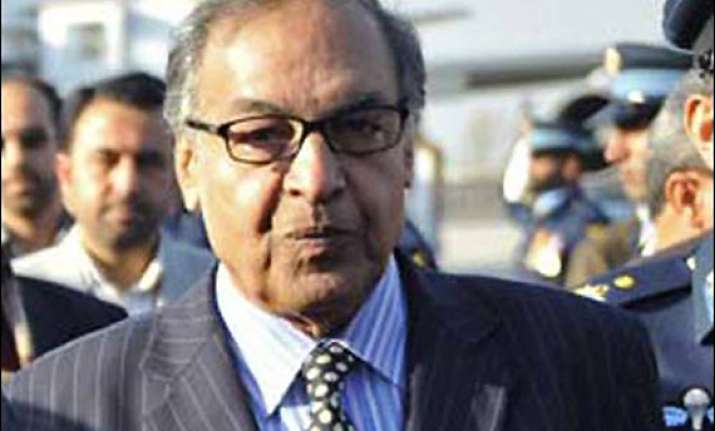 Islamabad, Jun 21: A Pakistani court today issued a non-bailable arrest warrant for Pakistan Peoples Party prime ministerial candidate Makhdoom Shahabuddin in connection with alleged irregularities in the import of a large amount of the controlled drug Ephedrine during his tenure as Health Minister.
Acting on a request from the Anti-Narcotics Force, Judge Shafqatullah Khan of a special ANF court in Rawalpindi issued arrest warrants for Shahabuddin and former premier Yousuf Raza Gilani's Ali Musa Gilani.
The judge directed officials to arrest and present them in his court within a week.
During the hearing, ANF officials submitted a report that said they had evidence proving the alleged involvement of Shahabuddin and Ali Musa Gilani in the scam.  
The arrest warrants were issued at about the same time that Shahabuddin was filing his nomination papers for the election of the new premier by the National Assembly or lower house of parliament.
Emerging from parliament, Shahabuddin thanked the ruling PPP and its leaders and workers for backing his candidature but averted questions from the media about the arrest warrant.  
Asked by a reporter if he would accept the arrest warrant, Shahabuddin only responded by quoting an Urdu couplet: "Yeh to chalti hai tujhe ooncha udane ke liye."