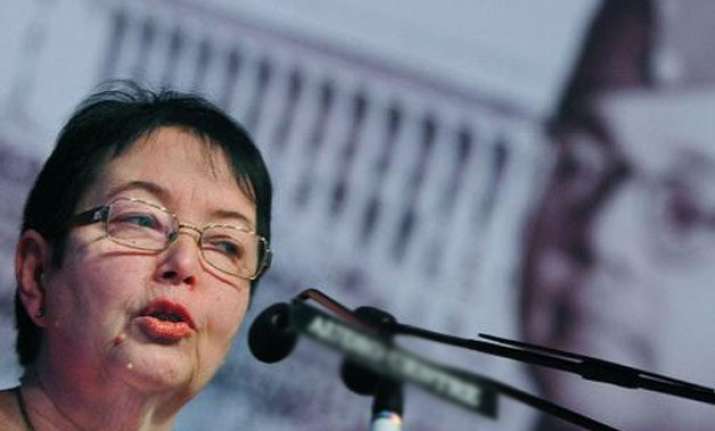 Jakarta: Amid a row over reported snooping on Netaji Subhas Chandra Bose's family decades back, the government today said the Germany-based daughter of the revolutionary leader will be visiting India later this year where she may meet Prime Minister Narendra Modi.
The Ministry of External Affairs said in a statement that Anita Bose Pfaff had conveyed to the Indian consulate in Berlin that she would be visiting India in the last quarter of this year when she intends to meet Modi.
MEA spokesperson Vikas Swaroop, who is accompanying External Affairs Minister Sushma Swaraj at the Asian African Summit here, also denied claims that Pfaff was not invited for the public reception hosted by the Indian Embassy in Berlin in honour of Modi on April 13 during the prime minister's visit to Germany.
"Our embassy in Berlin had invited Anita Pfaff for the public reception in Berlin on April 13. Anita Pfaff conveyed that it is difficult for her to make the long journey from Bavaria where she resides to Berlin to come for the community event," Swaroop said.
Netaji's grand nephew Surya Kumar Bose had also met Modi in Germany and claimed to have got an assurance that his demand for declassification of all secret files related to the freedom fighter would be looked into.
Yesterday, a relative of Bose had reportedly claimed in New Delhi that Pfaff was not invited for the event.