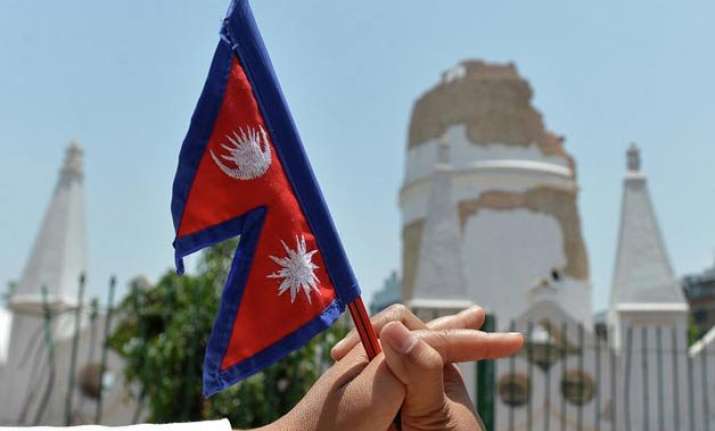 Kathmandu: Nepali Congress, the largest party in the Parliament, is all set to elect the new leadership on Sunday for the next five years, including its president who will succeed late prime minister Sushil Koirala. The 13th general convention of the party is set to conclude this evening.
Some 3,200 representatives caste their votes on the final day of the general convention which started on Thursday.
The convention will elect the party's new leader to succeed 79-year-old Koirala, who passed away last month. Three candidates were in the fray for the post of party president.
Former Prime Minister Sher Bahadur Deuba, Nepali Congress acting president Ramchandra Poudyal and general secretary Krishna Prasad Sitaula are vying for the posts.
Sashanka Koirala, son of first elected Prime minister of Nepal B P Koirala, Arjun Narsingh K and youth leader Gagan Thapa are in the race for the post of general secretary.
In the election, 65 of the total 85 member Central Working Committee (CWC) members are being elected through direct voting and remaining 20 will be nominated by the new president. Any candidate wishing to get elected as president should get more than 50% votes.
If no one gets required number of votes then second round of voting will be held between the two candidates receiving highest number of votes to decide the winner. The result is expected to be announced tonight or Monday morning.
During the convention, the documents related to the policy and programme of the party was presented by acting President Ram Chandra Poudel, the general organisation report was presented by general secretaries Prakash Man Singh and Krishna Prasad Sitaula and the financial report by treasurer Chitra Lekha Yadav.
The general convention of the oldest party Nepali Congress will have significant impact in the political spectrum of the country. Analyst say the power equation may change in the country after the election within the Nepali Congress, the largest party in the Himalayan nation.