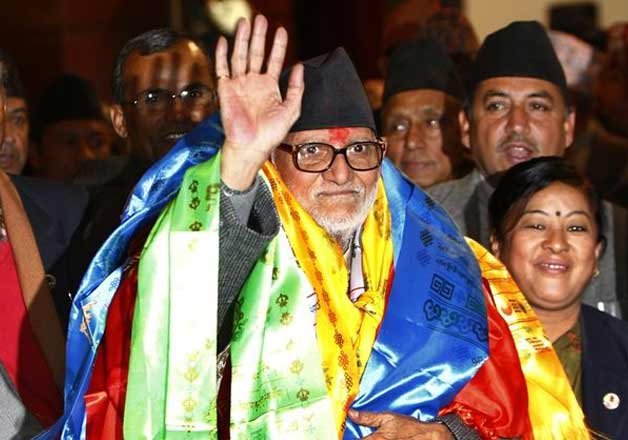 Kathmandu: Sushil Koirala's death has triggered a rift within the Nepali Congress, with some senior leaders demanding a probe into the "unnatural and suspicious" demise of the former prime minister and party president.
In the first central working committee (CWC) meeting held at the party's headquarters at Sanepal here after Koirala's death, the members of the highest body of the country's biggest party expressed dissatisfaction over the silence observed by the party's leadership as well as the government over Koirala's death.
79-year-old Koirala passed away on February 9 in an "unnatural and suspicious manner", they said. Speaking at the meeting, senior CWC member Suryaman Gurung said that the party could not maintain silence over Koirala's mysterious death, demanding probe into the matter.
"People have expressed complaints and media have also raised suspicion over the demise of Koirala, which must be investigated into by both the government and the party," he pointed out.
He also demanded forming a probe committee to investigate the matter and resolve the mystery before the public.
Koirala's close relative Shekhar Koirala, who is also a CWC member, asked the office-bearers of the party to clarify any doubts that might have arisen regarding his death.
The party should issue a white paper in this regard, he said.
The matter was raised after acting president of the Nepali Congress Ramchandra Poudyal presented the policy and programmes of the party ahead of its 13th general convention which is scheduled to start March 3.
Koirala died due to pneumonia and long infection at his residence in Maharajgunj on the outskirts of Kathmandu on February 9. Koirala's personal physician Kabirnath Yogi, his personal assistance and nephew Atul Koirala including his security guards were present at the time of his death.
However, he could not be taken to the hospital and reportedly did not receive adequate medical attention during his final moments.
Koirala had developed fever, felt some uneasiness in the chest and did not have appetite at that time, according sources close to Koirala.
He could have been admitted to the hospital after developing such complexities, said Balkrishna Khand, another CWC member. Khand echoed the views of fellow committee members, saying the facts regarding Koirala's death should be made public by the party.
However, the party's acting president Ramchandra Poudyal remained silent over the reactions made by the CWC members. Khand told PTI that the party's next CWC meeting scheduled for Thursday will discuss the matter among other issues.