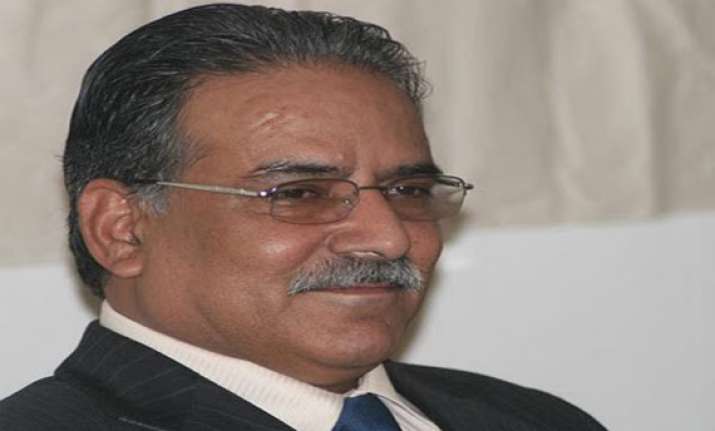 Kathmandu | Nov 16, 2012: Nepal's most powerful politician Maoist supremo Prachanda was today left shaken after a young activist, believed to be a supporter of his own party, slapped him in full public view, breaking his glasses.
The incident took place during a tea reception hosted by 57-year-old Prachanda's UCPN (Maoist) party to mark the festivals of 'Deepawali', 'Chhath' and Nepalese New Year here.
A 25-year-old youth, identified as Pawan Kunwar from Baglung district of western Nepal, slapped Prachanda at the function, according to eye witnesses.
Prachanda's spectacles flew off his face and one of the lens of his spectacles was shattered, eye-witnesses said.
Soon after, Maoist cadres attacked Kunwar, who got seriously injured, before police took him into custody. He had got blood all over the face after the beating.
Kunwar, a former member of the Young Communist League (YCL) - the youth wing of the Maoist party, is undergoing treatment in Police Hospital, DIG Keshav Adhikari said.
As soon as his condition returns to normal, he will be questioned, he said, adding Kunwar condition is out of danger.
Prachanda, a former Prime Minister, had led a decade-long war in the country against monarchy that claimed 16,000 lives, before the Maoists joined mainstream politics.
There were tight security during the reception attended by thousands of people including party cadres, ministers, diplomats, government officials and journalists.
Prime Minister Baburam Bhattarai and other senior leaders of various political parties, including Nepali Congress President Sushil Koirala, CPN-UML Chairman Jhalanath Khanal, Madhesi Peoples' Rights Forum Nepal (MPRFN) President Upendra Yadav, were invited to the tea reception.