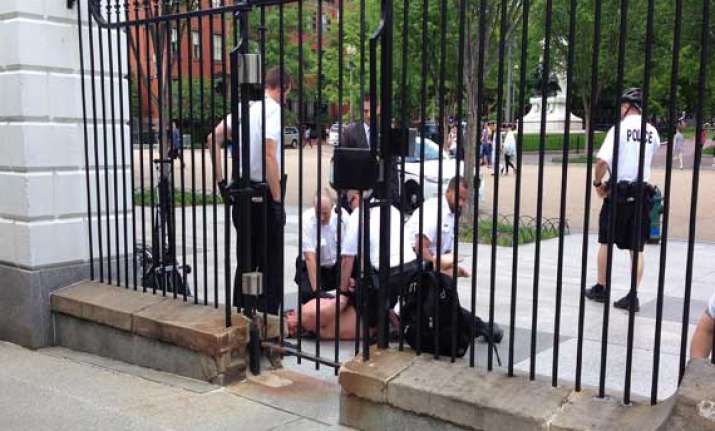 Washington: The US Secret Service has arrested a naked man outside the White House on charges of indecent exposure and assaulting police officials on duty.
The man identified by the Secret Service as Michel Bechard was held yesterday as he approached the White House gate around 3 pm, local time when he started stripping and stood naked for about less than a minute.
According to Edwin Donovan, spokesperson of Secret Service, Bechard became combative and assaulted an officer.
He was soon overpowered by a group of secret service officials.
"Bechard was arrested and charged with two counts of assault and one count of indecent exposure," Donovan said, adding that he was later taken to a nearby hospital by an ambulance as he had suffered minor injuries.
President Barack Obama, was inside the White House when the incident happened.
Normal functioning of the White House was not affected, but the gate where the incident took place was closed for more than half an hour.