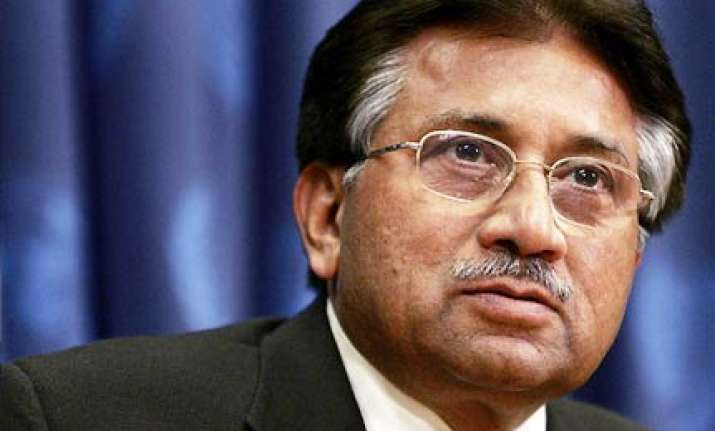 Islamabad, Oct 12: Pervez Musharraf had plans to oust the elected government of Nawaz Sharif a year before he actually led a military coup in 1999, says a retired general whose appointment as army chief served as the catalyst for the former military ruler's action.
"I do know personally that he had some such plans since October 1998 when he assumed the office of the (army chief)," said Lt Gen (retired) Ziauddin Butt, who was nominated as army chief by Sharif and also served as chief of the powerful Inter-Services Intelligence agency.  
Butt was nominated as army chief by then premier Sharif on October 12, 1999, and this triggered the events that led to the military coup by Musharraf the same day.  
Butt was stripped of his rank and kept in solitary confinement for two years at the headquarters of the 111 Brigade, the Rawalpindi-based formation that has traditionally played a key role in coups.  
He claimed that the plan to topple the elected PML-N government was not a secret in the days leading up to October 12, 1999.  "We were aware that General Musharraf and his cronies would take over," he said.
Butt described Musharraf as a "friend of mine" but refused to divulge more about the planning behind the coup in an interview with the Dawn newspaper.  
As Sharif was aware of Musharraf's intention to take over, he decided to remove him from the post of army chief, Butt said.  The government went into action when, on October 12, Sharif was about to visit Shujaabad in Multan and received a telephone call from a "reliable source".  
This call prompted Sharif to remove Musharraf as army chief.  "To date Mian Nawaz Sharif has not disclosed who the caller on the other end was," Butt said.
Butt said that despite heading the ISI, he was kept out of the loop by the rest of the military in the run-up to the coup.  One of his junior officers, Maj Gen Ghulam Ahmed, was secretly reporting to Musharraf, he claimed.  Butt also said he felt ineffective and helpless despite heading the powerful intelligence agency.  
After the military took over in 1999, Lt Gen Mahmud Ahmed visited Butt and suggested that he denounce Musharraf's removal but Butt refused.  
"I refused to become party to the unconstitutional act carried out by the fellow generals," he said.  Butt held Musharraf, Mahmud Ahmed, Chief of General Staff Lt Gen Aziz Khan, Vice Chief of General Staff Maj Gen Ali Mohammad Jan Orakzai and DGMO Maj Gen Shahid Aziz responsible for the coup. PTI