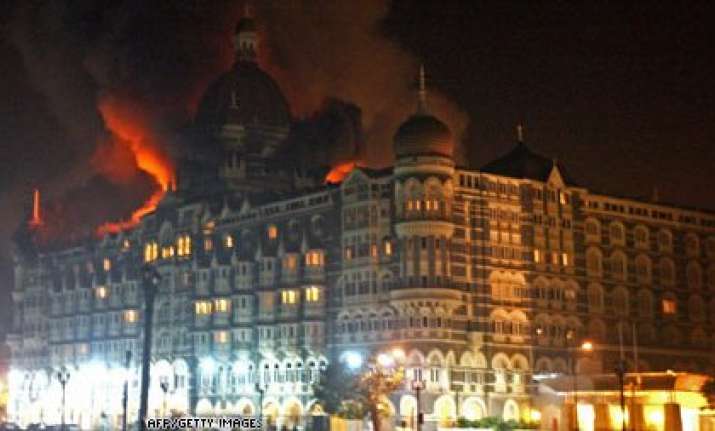 Islamabad:A new Pakistani anti-terrorism
court hearing the 2008 Mumbai attack case involving seven
suspects, including mastermind Zakiur Rehman Lakhvi, today
re-issued summons to four official witnesses for the next
hearing on March 4 after they failed to appear in the court.
  "The Anti-Terrorism Court Judge Sohail Akbar today adjourned the hearing for next Wednesday and re-issued summons to four official witnesses," a court official told PTI after the hearing.
The official, however, did not give any specific reason as to why the witnesses did not turn up for today's hearing.  He said the judge today went gone through the records of the case which was submitted to his court by the office of the Islamabad High Court (IHC).
The trial court had adjourned the last three hearings as the record of the case was lying with the IHC in connection with Lakhvi's bail case.
The government transferred the 26/11 case from ATC (I) to the recently-established ATC (II) here on January 14 without giving any reason.
On December 18, 2014, the trial court granted bail to Lakhvi but was detained the next day under the Maintenance of Public Order (MPO).
He has been kept in the high-security Adiala Jail,
Rawalpindi till second week of the next month under the same order after the Pakistan government extended his detention by 30 days.
Pakistan faced strong reaction from India following the bail order.
The government challenged Lakhvi's bail in the IHC and the case is pending.
Lakhvi and six others - Abdul Wajid, Mazhar Iqbal, Hamad Amin Sadiq, Shahid Jameel Riaz, Jamil Ahmed and Younis Anjum - have been charged with planning and executing the Mumbai attack in November, 2008 that left 166 people dead.