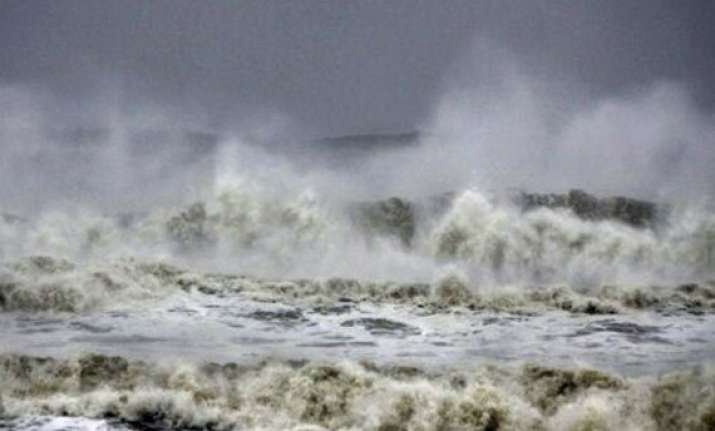 Days after the end of this year's monsoon in Nepal, a sudden change in local weather due to the influence of cyclonic storm Hudhud, which wreaked havoc in the southern Indian state of Andhra Pradesh Sunday, has hugely affected life across Nepal.
Heavy rainfall has been reported across Nepal since Sunday and the meteorological department said this will continue till Friday.
Though the western part of Nepal has particularly come under the influence of cyclone Hudhud, the remaining part of the Himalayan nation has also been affected.
The country remained cloudy throughout Monday and Tuesday and this is expected Wednesday too with many places seeing a sudden change in weather, affecting lives and farming.
"An alert for heavy rains has been sounded in some parts of the western and central regions for two days starting Tuesday due to the impact of the cyclonic movement along the Indian states bordering Nepal in Uttarakhand for Tuesday," said Subash Rimal, a meteorologist at the Meteorological Forecasting Division here.
Media reported that some parts of hilly and mountainous regions have experienced heavy snowfall affecting farming, mainly paddy.
Rainfall measuring 100 mm or above has been recorded in some parts of western, central and far western regions of the country raising concern of possible flooding or landslide between Tuesday and Thursday.
Regular air services have been cancelled due to poor visibility in the wake of thick clouds and heavy rainfall.
The cyclone, which developed over the Bay of Bengal and made landfall at Visakhapatnam in India's Andhra Pradesh state Sunday afternoon, killed at least 22 people and left thousands displaced in India.