Follow us on New Delhi: Reliance Jio has officially announced the pricing and availability of its 4G enabled entry-level smartphonee. The two smartphones are - LYF Wind 6, which is priced at Rs. 7090 and LYF Flame 1 at Rs. 6490. Both the smartphones will be available across India in more than 1,20,000 retail outlets through a network of almost 1200 distributors.     
Both the smartphones - Wind 6 and Flame 1 come with a Qualcomm Snapdragon Chipset and 1 GB RAM. They feature 5MP front camera, also with special modes such as blink detection, smile detection, etc.
 The difference is that the Wind 6 has a 5-inch IPS display, 2250mAh battery and the Flame 1 has 4.5-inch FWVGA display. Flame 1 is available in four colour variants - white, black, dark blue, and dark red and Wind 6 is available in white, black, and gold colours.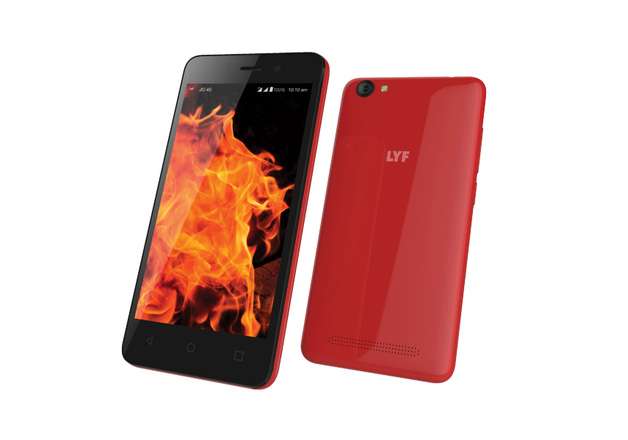 The company in a statement said, "With Wind 6 and Flame 1, everyone can experience HD-quality voice and video calls, multi-party voice and video conferencing, Wi-Fi calling, high-speed Internet, and seamless switching of a call from the service provider's network to any available Wi-Fi network." 
Also both the devices will represent one of the most affordable 4G entry level smartphone in India. The company has also signed 4G distribution pacts with smartphone makers including Lenovo, LG, Intex and Micromax for their smartphones, which support VoLTE, forming the backbone of Jio's 4G offerings.