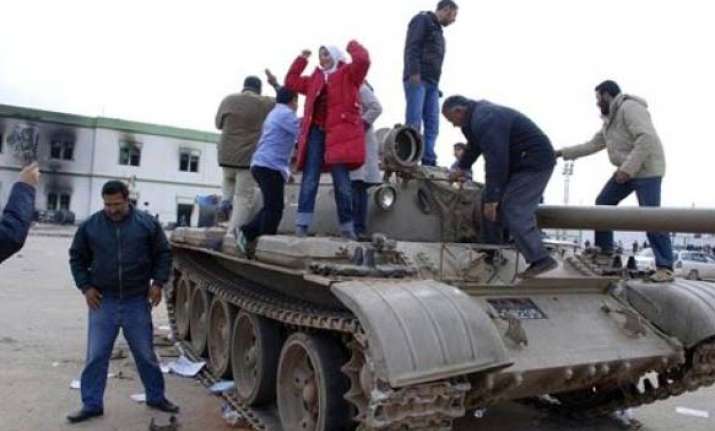 Cairo, Feb 23:  New videos posted by Libya's opposition show anti-government protesters raising the pre-Moammar Gadhafi flag on a building outside Tripoli and lining up cement blocks to defend themselves on a square inside the capital.
The videos were posted on Facebook Wednesday, a day after Gadhafi vowed to fight to his "last drop of blood" in a televised speech that signaled an escalation of a bloody crackdown on dissent by his supporters. The footage couldn't be independently confirmed.
Italy's Foreign Minister Franco Frattini told lawmakers it's "likely" more than 1,000 people have been killed in the violence, according to Italian media reports citing witnesses and hospital sources.
Human Rights Watch has said nearly 300 people have been killed based on a partial count. AP