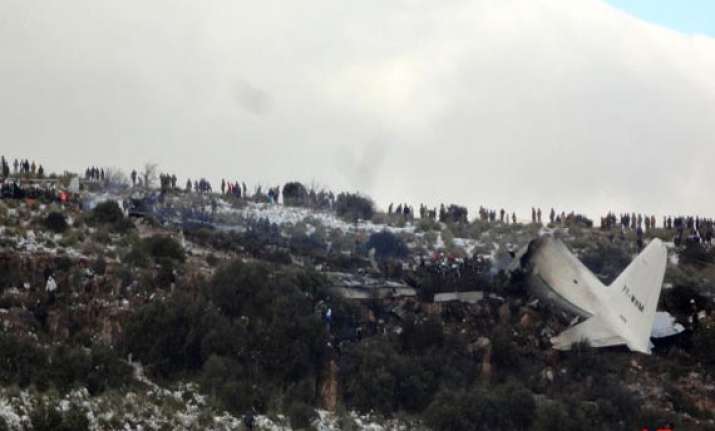 Ain Kercha (Algeria):  An Algerian military transport slammed into a mountain in the country's rugged eastern region on Tuesday, killing 77 people, said Algeria's Ministry of Defence, but one man survived.
The statement said the C130 Hercules turboprop was carrying 74 passengers and four crew members.
After radio and radar contact with the flight was lost at 11:37 a.m. local time, three helicopters were sent to find the plane.