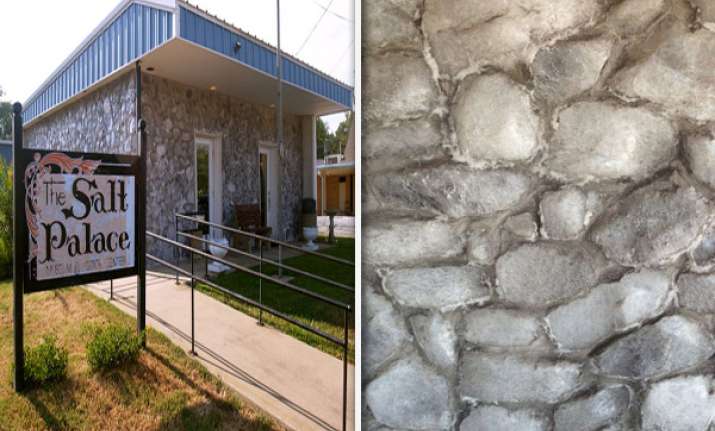 Texas, US: Grand Saline is an unusual town of Texas, sitting on top of a massive lode of natural salt, estimated at 16,000 feet deep.
Civil War era saltworks were used by the Confederates, and the salt industry has never left. The Grand Saline salt dome is estimated to last for another 20,000 years.
The Salt Palace Museum here is lickable . This off-the-beaten-path tourist attraction has had its exterior taste-tested for more than 80 years, encouraging visitors to take a try at it. It's the only edible salt building of its kind in North America.