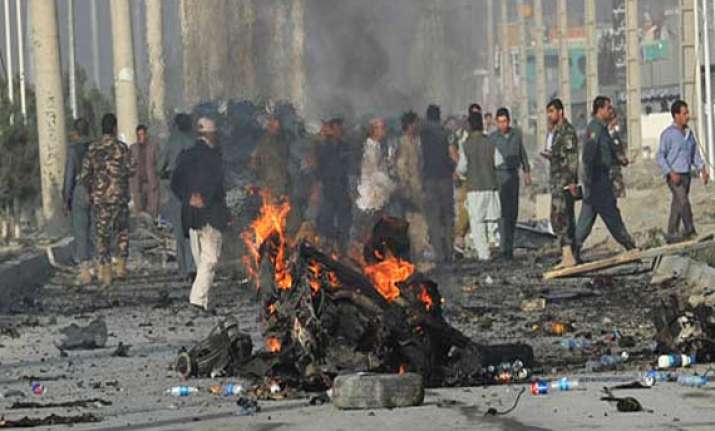 Kabul: At least eight people were killed and tens of others injured in a suicide bomb attack Tuesday in Afghanistan, police said.
The attack took place at the main intersection of Maimana, the capital of northern Afghan province of Faryab, Tuesday morning.
"Eight people were killed but the target of the attack remains unknown," Xinhua quoted a policeman as saying.
However, unofficial sources told Xinhua that at least 13 people were killed and 23 others wounded.
The explosion damaged several shops and vehicles near the site of the blast.
No group has claimed responsibility for the attack so far.