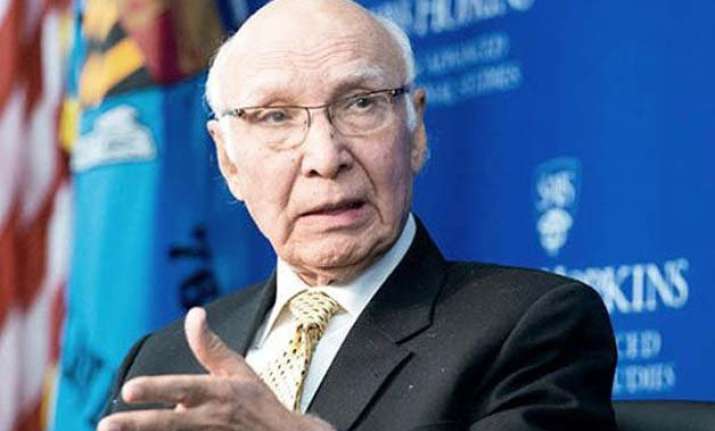 Islamabad:  Pakistan has said Prime Minister Nawaz Sharif and his Indian counterpart Narendra Modi have agreed in their meeting in Russia to address the issues of Kashmir, Siachen and Sir Creek through Track II diplomacy.
PM's Adviser on National Security and Foreign Affairs Sartaj Aziz yesterday said both leaders were of the opinion that for lasting peace the way forward was to address the outstanding issues like Kashmir, Siachen and Sir Creek.
"The two sides also agreed to take up these issues under the back-channel Track-II mechanism for better understanding of each other's point of view," the Dawn quoted Aziz as saying.
His remarks came after furor back in Pakistan for not mentioning Kashmir in the joint statement issued after the meeting between Sharif and Modi in Ufa, Russia yesterday.
Aziz, who was also present in the meeting in Ufa, said that the meeting between the two leaders was held in "very good atmosphere" as both sides believed that peace in the region was vital for progress.
He said the two sides believe in combating poverty, instead of fighting each other.
Aziz said that the first priority was to lessen tensions on the Line of Control and the two sides agreed to activate the mechanism of meetings between the Border Security Force and Pakistan Rangers.
He also said the meeting was "very useful in lessening tension" and for better understanding of each other's point of view.