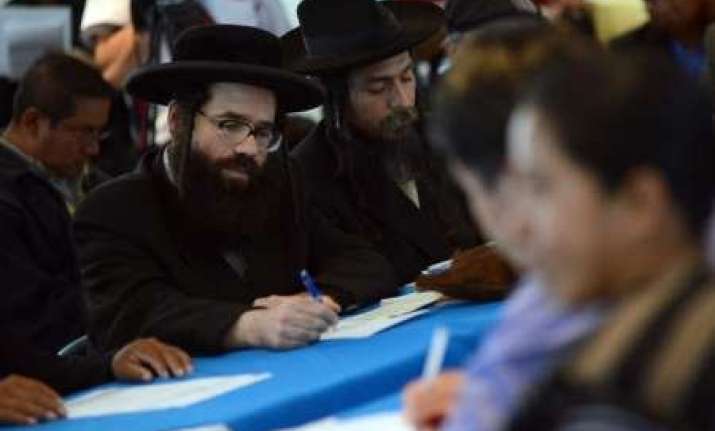 London: Some 230 members of an orthodox Jewish group were forced to leave a village in western Guatemala after a bitter row with the local indigenous community, BBC reported on Saturday.
The Lev Tahor members were asked to leave San Juan La Laguna village, about 150km west of the capital Guatemala City, after a meeting with the elders of the Mayan community.
The elders accused the Jews of shunning the natives and imposing their religion and customs.
The members of the Jewish community, on the other hand, complained that they received threats that water and electricity lines would be disconnected if they stayed on.
The Lev Tahor had settled in the village six years ago, hoping to find the religious freedom they were searching for.
The ultra-orthodox group has moved frequently after fleeing trouble with government authorities in Canada.
Their austere practices include praying for long periods, adhering to strict rules of diet, education, marriage and manner of dress.
The group was formed in the 1980s by Shlomo Helbrans, an Israeli citizen.